Order of Richard Bard Books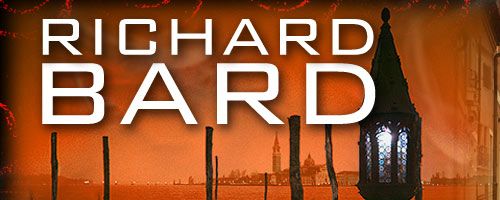 Richard Bard lived quite the life before becoming the author of the popular Brainrush series of books. As a young man he worked as a pilot for the Air Force until he was diagnosed with cancer and given only a few months to live. Thankfully, he was a survivor of that and went on to graduate the University of Notre Dame with a management degree. He then used that degree to run companies who created high security products for the US government.
The idea that he got a second chance at life after surviving cancer is often used as a parallel to his Brainrush series. These books are about having second chances and embracing every day of your life as if it were your last.
Publication Order of Brainrush Books
| | | |
| --- | --- | --- |
| Brainrush | (2010) | |
| The Enemy of My Enemy | (2011) | |
| Beyond Judgment | (2013) | |
| Brainchild | (2014) | |
| Smoke & Mirrors | (2015) | |
| Gifted | (2016) | |
| No Refuge | (2017) | |
| Against All Odds | (2017) | |
Publication Order of Everlast Duology Books
The first book in the series is called Brainrush and introduces us to Jake Bronson. He's an ordinary guy with terminal cancer who has a trip through the MRI machine that changes everything. An earthquake strikes while he is in the machine and when he comes out, he's a completely new man with mental abilities that don't seem possible. This should be a good thing, but when a Jihadi scientist wants a piece of you? Maybe not. Jake finds himself in a fight he didn't know existed and with his new talents will need to put an end to. A great first book in the series.
The second book in the series is called The Enemy of My Enemy and it features the jihadi extremists from the first book bringing the fight to American soil and Jake Bronson. Jake's friends and family end up in the crosshairs of the terrorists and it's up to Jake and an unlikely team of combat veterans to put a stop to them before they release the most terrifying bioweapon of all time on the United States.
Order of Books » Authors » Order of Richard Bard Books