Order of Richard Phillips Books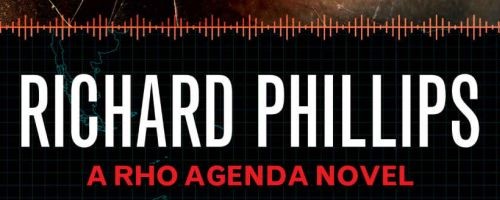 Richard Phillips is an American author of science fiction novels. He writes the Rho Agenda series. Richard is an ex-Army Officer, graduate from West Point, and has a Master of Science degree in Physics from the Naval Post Graduate School. He was a researcher at Lawrence Livermore and Los Alamos National Laboratories for the U.S. military, before becoming a full-time author.
Richard Phillips made his debut as a published novelist in 2009 with The Second Ship. Below is a list of Richard Phillips' books in order of when they were first released:
Publication Order of Rho Agenda Books
Publication Order of Rho Agenda: Inception Books
Publication Order of Rho Agenda: Assimilation Books
Publication Order of Endarian Prophecy Books
If You Like Richard Phillips Books, You'll Love…
Duane Swierczynski
Ryk Brown
Vaughn Heppner
Richard Phillips Synopsis: The Second Ship is the first book of the Rho Agenda series by Richard Phillips. In 1948, an alien starship fell from the New Mexico sky – and immediately vanished behind the walls of the Los Alamos Laboratory. Since that day the US military has endeavored to reverse engineer the ship's alien technology through top-secret research known only as the Rho Project. Now, decades after the crash, the government is prepared tell all. Or so they say… For there is a second ship, hidden for all these years, just out of the military's reach. And when a trio of students discovers it buried deep inside a remote canyon, they are changed forever. With a single touch, the technology the government has spent billions trying to unlock is uploaded into the minds of three teenagers – teenagers who now know the frightening truth about the Rho Project. When the NSA black-ops team of Jack "The Ripper" Gregory and Janet Price come calling, they are thrust into a violent world of secrets and corruption, becoming reluctant soldiers in a war destined to alter what it means to be human.
Order of Books » Authors » Order of Richard Phillips Books
2 Responses to "Order of Richard Phillips Books"