Order of Samanta Schweblin Books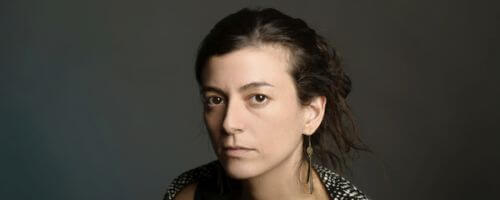 Samanta Schweblin is an Argentine author of fiction. In 2010, the literary magazine Grata named her one of the twenty-two best Spanish-language writers under the age of 35. She has won the Juan Rulfo Prize for her work. She is originally from Buenos Aires, Argentina, and now resides in Berlin, Germany.
Samanta Schweblin made her Spanish language debut in 2002 with El núcleo del disturbio. Her debut in English came in 2010 with the collection Mouthful of Birds, which was nominated for the Man Booker International Prize. Below is a list of Samanta Schweblin's books in order of when they were originally published:
Publication Order of Standalone Novels
Publication Order of Short Stories/Novellas
Publication Order of Short Story Collections
Publication Order of Anthologies
If You Like Samanta Schweblin Books, You'll Love…
Mariana Enríquez
Guadalupe Nettel
Samanta Schweblin Synopses: Fever Dream is a standalone novel. A young woman named Amanda lies dying in a rural hospital. A boy named David sits next to her. She's not his mother. He's not her child. Together, they tell a haunting story of broken souls, toxins, and the power and desperation of family.
Little Eyes is a standalone title by Samanta Schweblin. They've infiltrated homes in Hong Kong, shops in Vancouver, the streets of Sierra Leone, town squares in Oaxaca, schools in Tel Aviv, bedrooms in Indiana. They're everywhere. They're here. They're us. They're not pets, or ghosts, or robots. They're real people, but how can a person living in Berlin walk freely through the living room of someone in Sydney? How can someone in Bangkok have breakfast with your children in Buenos Aires, without your knowing? Especially when these people are completely anonymous, unknown, unfindable.
Order of Books » Authors » Order of Samanta Schweblin Books