Order of SJI Holliday Books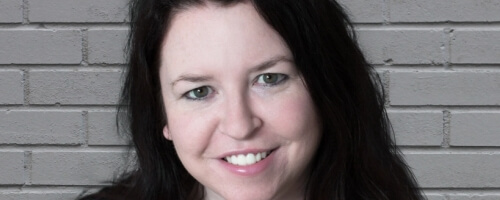 SJI Holliday is a Scottish author who is best known for writing crime novels set in the fictional Scottish town of Banktoun and the spooky mystery The Lingering. In addition to writing under this name, she also publishes books under the name Susi Holliday and wrote the serial killer thriller, The Deaths of December under that pen name.
Prior to becoming an author, Susi worked for many years in her family's newsagent and pub before heading off to university. At university, she studied both microbiology and statistics. She would go on to work as a statistician in the pharmaceutical industry for twenty years. One year, her and her husband decided to take a six month around-the-world road trip that helped her rediscover her passion for writing.
Publication Order of Banktoun Books
Publication Order of Standalone Novels
Publication Order of Anthologies
If You Like SJI Holliday Books, You'll Love…
The Lingering focuses on a married couple named Jack and Ali Gardiner. The two decide to move to a self-sufficient commune in the English Fens that is know for the witches who one lived there. The commune has been established at Rosalind House, a former psychiatric home with a disturbing history. Shortly after arriving, Jack and Ali are witness to a chain of unexpected and unexplained events. It has become clear that things aren't all that they seem and the residents are starting to become twitchy. The villagers are suspicious and events from the past are coming back to haunt all of them.
Another good book by Holliday is called Blackwood which is the first book in the Banktoun series. The story begins when Jo is working at her bookshop one day when Gareth Maloney walks in. She knows exactly who he is, he's the man that attacked her friend Claire years ago and left her paralyzed. Jo turns to a friend, a local policeman, to tell him about the man but he shocks her when he doesn't believe her. Facing down the demons from her past, Jo decides to take matters into her own hands as a masked man is attacking young girls in town.
Order of Books » Authors » Order of SJI Holliday Books