Order of Steve Brewer Books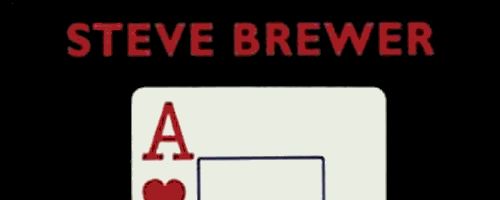 Steve Brewer is an American author best known for writing the Bubba Mabry book series, the Drew Gavin book series, and the Jackie Nolan book series.
Brewer was born in Arkansas and went on to graduate from the University of Arkansas-Little Rock. After college, he would go to work as a journalist and spent over two decades in that career. He was working for the Associated Press in San Francisco when he decided that he wanted to write novels. He found that his experience in editing his articles in journalism translated well to novel writing.
Publication Order of Bubba Mabry Books
Publication Order of Drew Gavin Books
Publication Order of Jackie Nolan Books
Publication Order of Short Stories/Novellas
Publication Order of Standalone Novels
Publication Order of Non-Fiction Books
Publication Order of Anthologies
If You Like Steve Brewer Books, You'll Love…
Lonely Street is the first book in the Bubba Mabry P.I Mystery series. The story sees private investigator Bubba Mabry hired to act as a bodyguard for a celebrity that is coming to town. He doesn't know who it is going in, but it turns out to be Elvis Presley. Bubba is hired because there is a fan harassing the King. However, that fan turns out to be a sleazy tabloid reporter who will keep Bubba busy. Lonely Street was turned into a film in 2009 starring Jay Mohr, Robert Patrick and Joe Mantegna.
Shotgun Boogie is the first book in the Jackie Nolan thriller series. The book sees Jackie struggling with money so she turns to hijacking semis from truck stops around Albuquerque, New Mexico. She ends up biting off more than she can chew when one of the trucks she steals is filled with stolen Army munitions. There are a lot of bad people after the guns and they are willing to kill to get it. Jackie will find herself on the run from not only drug cartel killers, but also the U.S. military, the DEA, and a pair of deplorables.
Order of Books » Authors » Order of Steve Brewer Books