Order of Steve Higgs Books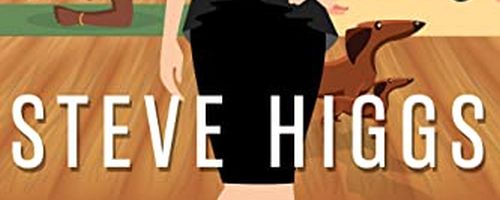 Steve Higgs is an English author best known for writing the Blue Moon Investigations series and the Patricia Fisher Cruise Mystery series.
Higgs wrote his first novel while he was still a Captain in the British Army. He came to writing at a young age as he wasn't interested in most subjects outside of creative writing. He actually won an award for it at the age of just ten years old. Now, he writes mystery stories, urban fantasies, and crime thrillers. Higgs is now retired from the military and spends his time in the south-east corner of England.
Publication Order of Albert Smith's Culinary Capers Books
Publication Order of Blue Moon Investigations Books
Publication Order of Felicity Philips Investigates Books
Publication Order of Patricia Fisher Cruise Mystery Books
Publication Order of Patricia Fisher Mystery Adventures Books
Publication Order of Patricia Fisher: Ship's Detective Books
Publication Order of The Realm of False Gods Books
If You Like Steve Higgs Books, You'll Love…
Paranormal Nonsense is the first book in the Blue Moon Investigations series. Tempest Danger sets out to prove that the paranormal is all nonsense, but doing so might just get him killed. He used to be in the Army and picked up some skills that he finds useful, but he had no plans to use them to become a paranormal investigator. He is called on to solve cases that are too weird for the police to take on. When a series of killings happen with bite marks on the throat, a police officer comes to Tempest for help in solving the case before more bodies pile up.
The Patricia Fisher Cruise Ship Mysteries series begins with The Missing Sapphire of Zangrabar. The story starts with Patricia boarding a luxury cruise ship for a three-month tour of the world. It's an exciting time, but she quickly finds herself caught in the middle of a thirty-year-old priceless jewel theft. She is accused of a murder she didn't commit and puts together a team to prove her innocence. Only someone on board doesn't want them to succeed and will kill to keep it that way.
Order of Books » Authors » Order of Steve Higgs Books