Order of Sylvain Reynard Books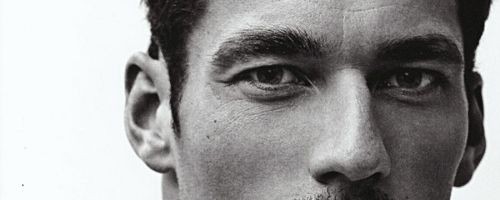 Sylvain Reynard is an author of romance novels. He writes the Gabriel and the Florentine series. Sylvain is a New York Times and USA Today bestselling author. He is interested in the way literature can help people explore the human condition – such as suffering, sex, love, faith, and redemption. His favourite stories are where a character takes a journey, either a physical journey to a new and exciting place, or a personal journey in which he or she learns something about himself/herself. He's also interested in how aesthetic elements such as art, architecture, food, drink, and music can be used to tell a story or to illuminate the traits of a particular character.
Sylvain Reynard made his debut as a published author in 2011 with the novel Gabriel's Inferno. Below is a list of Sylvain Reynard's books in order of when they were originally released:
Publication Order of The Florentine Books
Publication Order of Gabriel's Inferno Books
Publication Order of Standalone Novels
If You Like Sylvain Reynard Books, You'll Love…
Sylvain Reynard Synopses: Gabriel's Inferno by Sylvain Reynard is the first book in the Gabriel series. Enigmatic and sexy, Professor Gabriel Emerson is a well-respected Dante specialist by day, but by night he devotes himself to an uninhibited life of pleasure. He uses his notorious good looks and sophisticated charm to gratify his every whim, but is secretly tortured by his dark past and consumed by the profound belief that he is beyond all hope of redemption. When the sweet and innocent Julia Mitchell enrolls as his graduate student, his attraction and mysterious connection to her not only jeopardizes his career, but sends him on a journey in which his past and his present collide.
The Prince is a Florentine series novella by Sylvain Reynard. The unveiling of a set of priceless illustrations of Dante's Divine Comedy at the Uffizi Gallery in Florence exposes Professor Gabriel Emerson and his beloved wife, Julianne, to a mysterious enemy. Gabriel may have acquired the illustrations only a few years ago, but unbeknownst to him, they were stolen a century earlier from the ruler of Florence's underworld. Now one of the most dangerous beings in the city is determined to reclaim his prize and exact his revenge on the Emersons – but not before he uncovers something disturbing about Julianne…
Order of Books » Authors » Order of Sylvain Reynard Books
One Response to "Order of Sylvain Reynard Books"