Order of Tom Kratman Books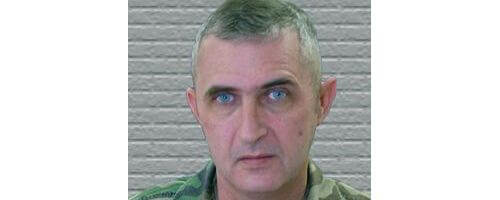 Tom Kratman is an American author of military science fiction novels. He writes the Desert Called Peace series. Prior to becoming an author, Tom was an infantry colonel in the U.S. Army, and later became a lawyer in Virginia. Tom now writes full-time. He lives with his wife, Yolanda, and has adult children and grandchildren.
Tom Kratman made his debut as a published author in 2003 with the novel A State of Disobedience. Below is a list of Tom Kratman's books in order of when they were first released:
Publication Order of Countdown Books
Publication Order of Desert Called Peace Books
Publication Order of Posleen War Books
Publication Order of Standalone Novels
Publication Order of Short Stories/Novellas
Publication Order of Non-Fiction Books
Publication Order of Anthologies
If You Like Tom Kratman Books, You'll Love…
Tom Kratman Synopsis: A State of Disobedience is a standalone title by Tom Kratman. In the long war against terrorism, the US Government had taken on additional power. And now that the war has been won, powerful forces in the government have no intention of relinquishing those powers. As in 1860, the country was on the verge of civil war. And as in 1860, a leader arose to save the country – but it's not the President this time. Instead, the Governor of Texas was the woman of destiny…
Countdown by Tom Kratman is the first book in the Liberators series. Old soldier Wes Stauer is dying inside, from sheer lack of purpose. And a knock is heard at the door: "Our leader's son and heir has been kidnapped. We don't know where he is. We need you to get him back for us. The people who have him are numerous, warlike, and well armed. But money is no object." And then old soldiers – sailors and airmen, too – stop fading away and come back into sharp focus.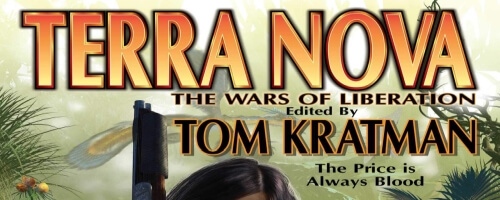 Tom Kratman is a former United States Army officer and science fiction writer. He is the author of the popular Carrera, also known as A Desert Called Peace, series of books. He has also collaborated with author John Ringo on a number of projects.
Kratman spent many years in the Army, serving with the 101st Airborne Division and in Panama with the 193rd Infantry Brigade. He'd spend over a decade in the Army before leaving to attend law school. While studying, he remained in the U.S. Army Reserves. He was actually recalled to serve in the 2003 Iraq War, but was unable to serve due to health problems. He would then go to work at the United States Army War College before retiring in 2006 to write full-time.
A Desert Called Peace is the first book in the Carrera series. This book takes place five centuries in the future on an Earth like planet. A religious group has murdered the uncle of a former colonel and also taken down his wife and their children. The former colonel Patrick Hennessey is not happy with this and will form an army to destroy those who have harmed his family.
Kratman is also the author of Countdown: The Liberators and is another realistic military book by him. The book follows an old soldier named Wes Stauer who is dying on the inside with no battle to fight, an old soldier who has lost his purpose. Just as he's wearing down, purpose comes knocking on his door. A man's son has been kidnapped by a military type group and they need Wes's help to get them back. Money is no object and soon the fading Stauer sees his military mind come back into focus.
Order of Books » Authors » Order of Tom Kratman Books