Order of Toni Morrison Books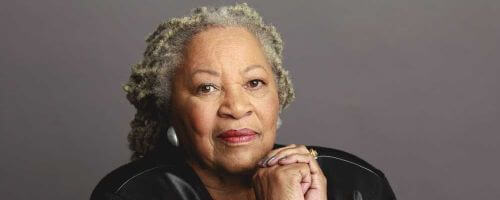 Toni Morrison was an author, editor, essayist and teacher. Born on February 18th, 1931, Toni passed away on August 5th, 2019.

Toni was an award winning author with various medals and awards earned over her career. These include a Nobel Price in Literature in the early 90s, and the Medal of Distinguished Contribution to American letters from the National Book Foundation.
If you are looking to read a book written by Toni, read Beloved. It is an absolutely incredible book. More on that below:
Publication Order of Who's Got Game? Books
Publication Order of Standalone Novels
Publication Order of Short Stories/Novellas
Publication Order of Chapbooks
Publication Order of Picture Books
Publication Order of Plays
Publication Order of Non-Fiction Books
Publication Order of The Charles Eliot Norton Lectures Books
Publication Order of Anthologies
Beloved: Beloved is inspired by Margaret Garner, who was an African-American women that was enslaved. Garner was someone who had escaped slavery however was chased down by slave hunters. Realizing that she was going to be returning to slavery, Margaret made the incredible decision to kill her 2 year old daughter and herself. She was unable to kill herself in time however prior to being captured in what was a horrific story. The story itself is imagining the dead baby returning as a ghost and haunting the mother and her family.
This was an incredible story and was a 25 week bestseller. It's the first of three novels which is called the "Beloved Trilogy" with Jazz the next one, followed by Paradize.
An absolutely incredible series. Beloved also received a movie adaptation which was co-produced by Oprah.
Toni will be missed.
Order of Books » Authors »