Order of Tracy L. Higley Books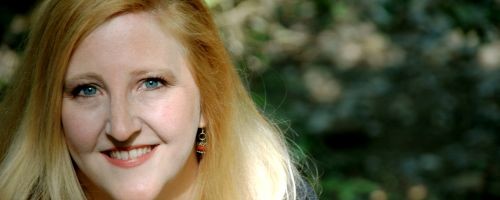 Tracy L. Higley is an author of Christian fiction, contemporary fiction, historical fiction and suspense novels. Tracy started both reading and writing books at a young age and has never stopped. She attended Philadelphia Biblical University, and earned her B.A. in English Literature from Rowan University. Tracy has always been interested in history and mythology and has done extensive research on ancient Greece, Egypt and Rome, travelling to Greece, Turkey, Egypt, Israel, Jordan and Italy in order to research her novels. She anticipates more travel for future novels.
Tracy L. Higley made her debut as a novelist in 2002 with the novel Retrovirus (as T.L. Higley). She didn't start using her first name until 2012 with Garden of Madness. Below is a list of Tracy L. Higley's books in order of when they were originally released:
Publication Order of The Incense Road Books
Publication Order of Seven Wonders Books
Publication Order of The Time Travel Journals of Sahara Aldridge Books
Publication Order of Standalone Novels
Publication Order of Non-Fiction Books
Notes: The Seven Wonders series, the novels Retrovirus, Marduck's Tablet, Fallen From Babel, Petra and Pompeii as well as the story in Heartwarming Christmas Stories were written as T.L. Higley. Shadow of Colossus was revised as re-published as Isle of Shadows. City on Fire was originally known as Pompeii. Pyramid of Secrets was originally published as City of the Dead. Guardian of the Flame was re-published as Keeper of the Flame. Palace of Darkness was originally published as Petra: City in Stone. Chasing Babylon was originally published as Marduk's Tablet. Heartwarming Christmas Stories also contains stories by Sigmund Brouwer, Terry W. Burns, Jack Cavanaugh, Joe Hilley, Angela Hunt, Robin Jones Gunn, Wanda Luttrell and Janice Thompson.
If You Like Tracy L. Higley Books, You'll Love…
Dianna Love
Roseanna M. White
Tracy L. Higley Synopsis: Retrovirus is a standalone title by T.L. Higley. Nicholas Donovan is a brilliant genetic researcher with little time for God. He's also damaged goods – and knows it – because one of his patients died in clinical trials for a cancer therapy. So why would SynTech Labs be eager to hire the disgraced doctor? Donovan doesn't know, but he's not asking questions. Now, as the new head researcher on SynTech Labs' latest gene therapy, Nick is surprised to learn how many Christians are scheduled for injections. When he discovers a stockpile of fatal gene therapies, questions flow. Can he investigate without wrecking his career… and perhaps find the soul he didn't know he had?
Order of Books » Authors » Order of Tracy L. Higley Books