Order of Vicki Lewis Thompson Books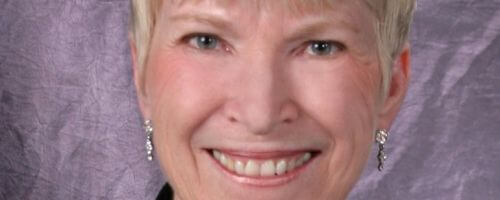 Vicki Lewis Thompson is an American author of romance novels. She writes the Sons of Chance, Thunder Mountain Brotherhood, McGavin Brothers, and several other series. She is a New York Times and USA Today bestselling author. Vicki earned her B.A. and M.A. in English from the University of Arizona, working as a journalist and a high school English teacher prior to becoming an author. She has two children.
Vicki Lewis Thompson made her debut as a published author in 1984 with the novel Mingled Hearts. Since then, she has had over 100 books published. Below is a list of Vicki Lewis Thompson's books in order of when they were originally released:
Publication Order of It Happened One Night Books
Publication Order of Mail Order Men Books
Publication Order of Manhunting Books
(by Isabel Sharpe, Heather MacAllister)
Publication Order of Bachelor Auction Books
Publication Order of Maitland Maternity Books
Publication Order of Cooper's Corner Prequel Books
Publication Order of Trueblood, Texas Books
Publication Order of Anthologies
Notes: The Quintessential Fancy series, plus novels Sheer Delight, Fortune Hunter and Ruffled Feathers were co-authored with Mary Tate Engels under the shared pseudonym of Cory Kenyon. The Nesting Instinct was written as Corey Keaton.
A Match for Mom also has stories by Anne Mather and Linda Randall Wisdom. Full Bloom / Compromising Positions includes a story by Jayne Ann Krentz. Jingle Spells also includes stories by Andrea Laurence, Rhonda Nelson and Kira Sinclair. Midnight Fantasies also has stories by Stephanie Bond and Kimberly Raye. Return to Crystal Creek also includes stories by Bethany Campbell and Cathy Gillen Thacker. Racing Hearts also has stories from Dorien Kelly and Nancy Warren.
If You Like Vicki Lewis Thompson Books, You'll Love…
Vicki Lewis Thompson Synopsis: Mingled Hearts is a standalone title by Vicki Lewis Thompson. Psychologist Dr. Stephanie Collier's dream to open her own clinic collapses when her friend Val backs out of their shared investment in a mingle, a two-bedroom apartment with a view of the Pacific. When their real estate agent comes up with another buyer, a Dr. Barclay who works at the nearby Scripps Institute of Oceanography, Stephanie's desperate enough to consider living with a stranger. But the agent fails to mention that the buyer is male… and a very attractive one at that. After a brutal divorce, Dr. Liam Barclay has no intention of living with a woman, especially one he doesn't know. However, buying the property would be a good financial move for both of them, and Liam finds Stephanie as tempting as the ocean view. Although logic suggests that they should keep their living situation strictly professional, the close quarters quickly put their plans, their good intentions, and their hearts, at risk.
Order of Books » Authors » Order of Vicki Lewis Thompson Books