Order of Victoria Aveline Books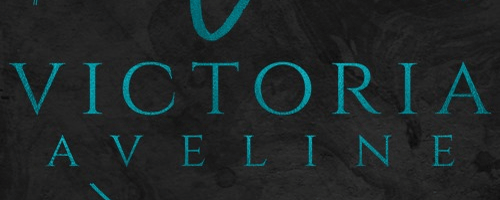 Victoria Aveline is an author of science fiction/romance novels. She writes the Clecanian series. Victoria has always had a weakness for alpha males, but she was always looking for something more. Therefore, she created a world where these strong, sexy men could be aggressive and domineering, but still bow down before women. When she's not writing or thinking up her next character, Victoria enjoys traveling, reading and drinking cocktails.
Victoria Aveline made her debut as a novelist in 2020 with Choosing Theo, beginning her Clecanian series. Below is a list of Victoria Aveline's books in order of when they were originally published:
Publication Order of Clecanian Books
| | | |
| --- | --- | --- |
| Choosing Theo | (2020) | |
| Freeing Luka | (2020) | |
| Saving Verakko | (2021) | |
| Tempting Auzed | (2021) | |
| Using Fejo | (2022) | |
| Resisting Maxu | (2022) | |
If You Like Victoria Aveline Books, You'll Love…
Victoria Aveline Synopses: Choosing Theo by Victoria Aveline is the first book in the Clecanian series. Jade's troubles do not end when she is kidnapped by aliens. Fortunately, her rescuers, the Clecanians, an alien race, are willing to protect her, but she must adhere to their culture's rules, including choosing a husband, for a year on their planet. At first, Jade refuses, but she decides to cooperate until she can return to Earth.
When Jade chooses Theo as her husband, Theo, a scarred mercenary who prefers a life of solitude, is shocked. He and no one else had any idea that they would be chosen after years of being overlooked. The curvy, enticing female must be a spy, and Theo is determined to use any means necessary to break her cover. This is the only explanation that makes sense.
Their attraction is undeniable as they are forced to spend time together. However, neither can afford to factor in love, especially given Jade's apparent determination to return home. After all, she can't possibly stay here, can she?
Freeing Luka is book two in the Clecanian series. In the hope of finding a solution to the Clecanians' low birth rates, Luka has dedicated his entire life to studying fertility. He discovers a sinister plan to kidnap compatible species from their home planets, which angers him after years of tireless work with little progress. However, he is taken into custody, given drugs, and imprisoned before he can reveal what he has discovered.
It is Alice's luck that, just as she is beginning to get her life back on track, reptiles kidnap her and force her into a cell with a ferocious, confused alien for some kind of breeding experiment.
Alice and Luka find solace in each other's company despite their inability to communicate. It gets harder for her to keep her heart locked away as the days go on, and she can't help but wonder what life with Luka might be like outside of their gloomy prison. Alice seizes the opportunity to release herself, Luka, and the other human prisoners.
Can the tenuous relationship between Alice and Luka endure on this planet once they are free? Will they ever face justice for the evil men who held them captive? And are they capable of contributing to the rescue of the other women held captive throughout this strange new world? One thing is certain: Alice's life will never be the same again.
Order of Books » Authors » Order of Victoria Aveline Books
One Response to "Order of Victoria Aveline Books"