Order of Vivian Wood Books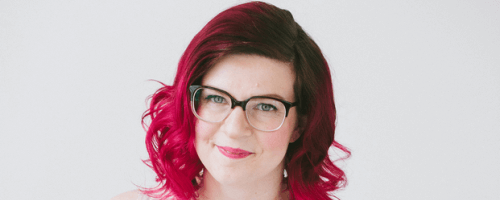 Vivian Wood is an American author of contemporary and erotic romance novels. She was born and raised in Atlanta, Georgia. She studied creative writing at a women's college. She writes about alpha males who are troubled and come with deep flaws, as well as the badass women who send them crashing to their knees.
Vivian Wood made her debut as a novelist in 2015 with Red Lodge Bears, Vol. 1. Below is a list of Vivian Wood's books in order of when they were originally released:
Publication Order of Addiction Duet Books
Publication Order of Breaking The Rules Books
Publication Order of Broken Slipper Books
Publication Order of Dirty Royals Books
Publication Order of His and Hers Books
Publication Order of Lyon Dynasty World Books
Publication Order of Ravaged Desire Books
Publication Order of Red Lodge Bears Books
Publication Order of Ruined Castle Books
Publication Order of Sainted Sinners Books
Publication Order of Sinfully Rich Books
Publication Order of Walker's Ranch Books
Publication Order of Wild Hearts Books
Publication Order of Standalone Novels
Publication Order of Heaven & Hell Books
Publication Order of Rich As Sin Books
(with Kristen Luciani)
Publication Order of Anthologies
If You Like Vivian Wood Books, You'll Love…
Vivian Wood Synopses: Addiction by Vivian Wood is the first book of the Addiction Duet. Everything started innocently enough. Beautiful Harper gave Sean the eyes that said she wanted him. But Harper didn't know Sean's secrets… She didn't know that he liked it rough. More than rough. He liked to dominate, punish and degrade It was the only way that the black hole in his soul wouldn't swallow him whole. He would push her a little too far, and she would run. That's what they all did. But that's not what happened… when he put his hands around her throat and squeezed, Harper moaned. When he told her to stay away, she didn't listen, misbehaving until she got spanked. When he took out the handcuffs, there was excitement in her eyes, mixed with a little fear. The doe-eyed redhead liked it. More than that, she wanted it. She said so, over and over. That's the thing about sexy strangers, though… you never know what they're hiding. And Harper is carrying a burden so heavy that even Sean's secrets pale in comparison.
Wild Hearts by Vivian Wood is the first Wild Hearts novel. Her whole life, Faith has never had a deep connection to anyone. Her parents are gone and buried, her friends are too busy, and all she has is her job in corporate law to make her feel grounded. Each day is like the last with no telling if there will ever be something more for her. When a distant aunt passes away and leaves Faith her land, Faith has to put her empty life on hold and travel across the country to settle the estate.
A West Coast girl used to a fast-paced lifestyle, Faith is not expecting to be very impressed by what she finds on the Georgia coast. That is, until she meets Alex.
Strong, tall, and decidedly anti-social, Alex is everything that Faith has been dreaming of her whole life. The fact that he scowls as he shows her the wonders of her new land doesn't bother her… not like seeing him without his shirt does, anyway.
Alex has a lot of ground to cover before he can learn to trust someone again, but Faith is a lovely temptation. Slender, raven-haired, and smart as hell, she calls to him on a primal level… if he can get over the ghosts of his past.
Distrust, uncertainty, fear of change… In order to find their way to each other, they will each have their own demons to get over.
Order of Books » Authors » Order of Vivian Wood Books