Order of William Johnston Books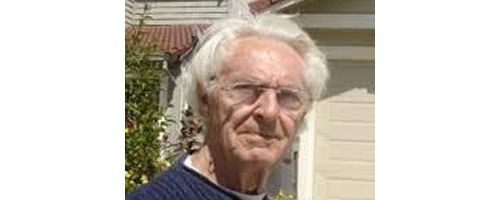 William Johnston (1924-2010) was an American author. He was born in Lincoln, Illinois in 1924. William served in the Pacific with the U.S. Navy beginning in 1942. He went onto work as a disc jockey, advertising executive, magazine editor, and in public relations before becoming a writer. William would write everything from comic mysteries to pulp to light comedy to medical romance to softcore erotica. He wrote tie-in novels for series like Happy Days, The Flying Nun and Get Smart. After he retired as a writer, William owned and operated a bar for many years in San Jose, CA. He passed away in 2010.
William Johnston became a published author in 1960 with the novel The Marriage Cage. Below is a list of William Johnston's books in order of when they were first released:
Publication Order of Flying Nun Books
Publication Order of Happy Days Books
Publication Order of Lancer Brady Bunch Novelizations Books
Publication Order of Max Smart Books
Publication Order of Welcome Back, Kotter Books
Publication Order of Standalone Novels
Notes: Madness at the Castle, A Silent Voice, The Searching Specter, Master of Foxhollow, The Other Brother, Mrs. Barthelme's Madness and Cradle to Grave were originally written using the pseudonym of Susan Claudia. A Fear in Borzano was written as Willa Jay. Follow the Heart and The Remembered Kiss were written under the pen name Heather Sinclair. They Came From the Sea: The New People was written as Alex Steele. Gore Vidal's Caligula was written as William Howard. The Matt Lincoln series was written as Ed Garth.
William Johnston Synopsis: The Other Brother is a standalone title by Susan Claudia (aka William Johnston). An old, foreboding mansion looked out over the cold, dark waters surrounding Morgan Island and as Audrey Thatcher got closer to the house she could see the shadow of an elderly woman sitting on the porch. Somehow, in that instant, Audrey knew she was not welcome. A talented writer and career woman, she had come to the island to work on a book: a history of the two famous brothers who had once owned the Morgan Estate. They were now both dead – but she would not allow them to be forgotten. Old Mrs. Morgan had agreed to her visit and had even offered her help with the book. But Audrey did not know that she was about to uncover grave secrets from the Morgan past that would threaten her sanity… and her life!
Order of Books » Authors » Order of William Johnston Books