Order of Willow Winters Books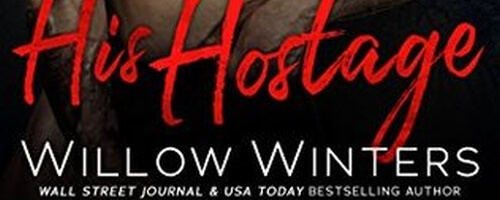 Willow Winters is an American romance writer who has appeared on the USA Today and Wall Street Journal bestsellers lists. She is the creator of the Irresistible Attraction series of books as well as other works.
Willow got her interest in writing this type of fiction during her pregnancy with her daughter Evie. During her pregnancy she found herself only wanting to read "smut" and would read multiple books per day. After reading so many novels during this period, she realized that she had some of these stories in her head and begin writing them. She spends her days with her children, but the night is for her writing and the dangerous men and women who populate her books.
Publication Order of Valetti Crime Family Books
Publication Order of Bad Boy Next Door Books
Publication Order of Highest Bidder Books
Publication Order of Irresistible Attraction Books
Publication Order of Sins and Secrets Series of Duets Books
Publication Order of Bad Boy Mafia Books
Publication Order of Forget Me Not Books
Publication Order of She Asked For It Books
Publication Order of Merciless Books
Publication Order of Standalone Novels
Publication Order of Short Stories/Novellas
Publication Order of Short Story Collections
Note: Hard to Resist also has stories by Lauren Landish.
If You Like Willow Winters Books, You'll Love…
A Single Glance is the first book in the Irresistible Attraction series. This book follows Jase Cross who becomes infatuated with Bethany Fawn. Bethany is a feisty woman with attitude that is going through a lot right now as she mourns the loss of her sister. This puts Bethany on a search for answers that leads her to Jase and the red hot, undeniable sexual chemistry that these two share.
Winters also wrote Bought as part of the Highest Bidder series of books. Lucian is a dominant alpha male in the BDSM world who was burned by his ex-wife. He becomes involved with Dahlia who has never done anything submissive before. Lucian is willing to train her and their chemistry is off the charts, but it's Dahlia's journey to personal freedom and realizing she is deserving of a good life that really dominates this story. This is definitely a dark romance with the BDSM not getting too hardcore, but it does end up changing both of their lives.
Order of Books » Authors » Order of Willow Winters Books