Order of Zeyn Joukhadar Books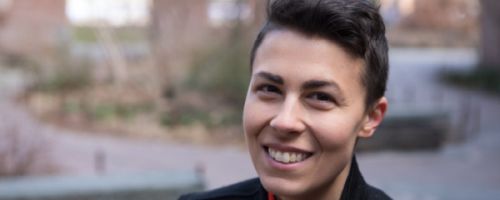 Zeyn Joukhadar is an author best known for writing the novels, The Map of Salt and Stars and The Thirty Names of Night. Zeyn's books have been highly awarded with The Map of Salt and Stars winning the 2018 Middle East Book Award in Youth Literature and the book being a 2018 Goodreads Choice Awards Finalist in Historical Fiction. The Thirty Names of Night was a December 2020 Indie Next Book Pick.
Joukhadr was the recipient of fellowships from the Montalvo Arts Center Lucas Artists Program, the Arab American National Museum, the Bread Loaf Writers' Conference, the Camargo Foundation, and the Josef and Anni Albers Foundation.
Publication Order of Standalone Novels
Publication Order of Short Stories/Novellas
Publication Order of Anthologies
If You Like Zeyn Joukhadar Books, You'll Love…
The Thirty Names of Night was one of the most anticipated books of 2020 when it was released. The follows a closeted Syrian American trans boy sheds his birth name and searches for a new one. Five years ago, he lost his mother in a fire and has now been visited by her ghost each evening. His life is pretty cramped as his grandmother's caretaker and spends his days hidden in the apartment. His favorite moments in life are when he slips out at night to paint murals on buildings. One night he finds his way to an abandoned house where he finds a tattered journal of a Syrian American artist named Laila Z that changes his world.
Zeyn also wrote The Map of Salt and Stars. This book begins in the summer of 2011 when Nour has lost her father to cancer. After the death, Nour's mother moves the family from New York City back to their home of Syria. However, the Syria that Nour and her family go to is not quite like the one they left behind and war soon finds itself at their door. They are left with a unique choice: stay and risk more violence or flee across seven countries of the Middle East and North Africa in search of safety.
Order of Books » Authors »