Order of Arthur Beauchamp Books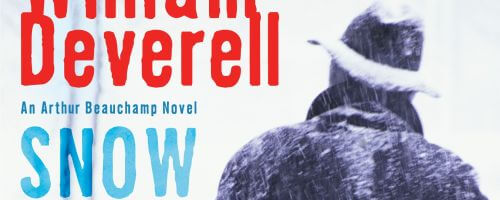 Arthur Beauchamp is the protagonist in a series of legal thriller/drama novels by Canadian novelist William Deverell. Arthur Beauchamp is the top lawyer in the City of Vancouver, but he also has a dark side – alcoholism – as well as a cheating wife. At the beginning series, he tries to get solitude by leaving his life behind and moving to an island off the coast. The only thing that could get him out of his early retirement is a case that absolutely piques his interest…
William Deverell began his Arthur Beauchamp series in 1997 with the novel Trial of Passion. The series is currently ongoing. Below is a list of William Deverell's Arthur Beauchamp books in order of when they were originally published (which is the same as their chronological order):
Publication Order of Arthur Beauchamp Books
| | | |
| --- | --- | --- |
| Trial of Passion | (1997) | |
| April Fool | (2005) | |
| Kill All the Judges | (2008) | |
| Snow Job | (2009) | |
| I'll See You in My Dreams | (2011) | |
| Sing a Worried Song | (2015) | |
| Whipped | (2017) | |
| Stung | (2021) | |
If You Like Arthur Beauchamp Books, You'll Love…
William Deverell Synopsis: Trial of Passion is the first Arthur Beauchamp novel by William Deverell. Arthur Beauchamp, a heralded criminal lawyer, has moved to a quiet island off the British Columbia coast. While trying to recover from a marriage gone sour, his retirement is interrupted by his former law partners – they want Arthur to take charge of the defense trial of Jonathan O'Donnell, the acting dean of a law school. O'Donnell has been accused of rape by one of the students, Kimberley Martin, a smart but arrogant woman who is engaged to a rich businessman. Although he required convincing, Beauchamp agrees to handle the case. He is drawn into complex legal situations dealing with gender and sex, while his personal life takes a provocative turn as well. A courtroom drama ensues, with unpredictable twists and bizarre events.
Order of Books » Characters » Order of Arthur Beauchamp Books