Order of Cork O'Connor Books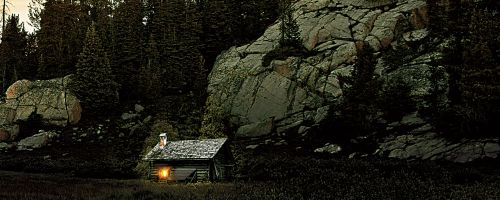 Cork O'Connor is a fictional character created by American author William Kent Krueger who is featured in a series of mystery novels. Despite the very Irish name, Cork is only part-Irish; the other part being Ojibwe. The series is set in Northern Minnesota, which is an area of largely mixed heritage.
The first Cork O'Connor book, Iron Lake, was published in 1998. Since then, Krueger has come out with approximately one new book in the series every year. Below is the recommended reading order of William Kent Krueger's Cork O'Connor series:
Publication Order of Cork O'Connor Books
Iron Lake
(1998)
Boundary Waters
(1999)
Purgatory Ridge
(2001)
Blood Hollow
(2004)
Mercy Falls
(2005)
Copper River
(2006)
Thunder Bay
(2007)
Red Knife
(2008)
Heaven's Keep
(2009)
Vermilion Drift
(2010)
Northwest Angle
(2011)
Trickster's Point
(2012)
Tamarack County
(2013)
Windigo Island
(2014)
The World of Cork O'Connor
(2016)
Manitou Canyon
(2016)
Sulfur Springs
(2017)
Desolation Mountain
(2018)
Lightning Strike
(2021)
Fox Creek
(2022)
Lightning Strike is a prequel to the series.
Order of Books » Characters »
2 Responses to "Order of Cork O'Connor Books"