Order of Courtney Books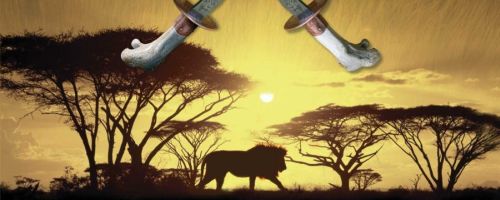 The Courtney series is a series of historical fiction novels written by Anglo-African author Wilbur Smith. The series follows the Courtney family throughout many different generations. The series starts in the 1660s and runs up until 1987. The series is broken down into three sequences; from the 1860s to 1925, from 1917 until 1987 and the final part (which chronicles multiple generations of Courtneys) from the 1660s until 1918.
It can be a bit confusing and more books keep being released so look at the list below for the most up to date list in chronological order as well as publication order.
Wilbur Smith's first Courtney novel was When the Lion Feeds in 1964. Below is a list of Wilbur Smith's Courtney books in publication order and in chronological order:
Publication Order of Courtney Books
| | | |
| --- | --- | --- |
| When the Lion Feeds | (1964) | |
| The Sound of Thunder / The Roar of Thunder | (1966) | |
| A Sparrow Falls | (1977) | |
| The Burning Shore | (1985) | |
| Power of the Sword | (1986) | |
| Rage | (1987) | |
| A Time to Die | (1989) | |
| Golden Fox | (1990) | |
| The Triumph of the Sun | (1992) | |
| Birds of Prey | (1997) | |
| Monsoon | (1999) | |
| Blue Horizon | (2003) | |
| Assegai | (2009) | |
| Golden Lion | (2015) | |
| War Cry | (2017) | |
| The Tiger's Prey | (2017) | |
| Courtney's War | (2018) | |
| King of Kings | (2019) | |
| Ghost Fire | (2019) | |
| Legacy of War | (2021) | |
| Storm Tide | (2022) | |
| Nemesis | (2023) | |
Chronological Order of Courtney Books
| | | |
| --- | --- | --- |
| Birds of Prey | (1997) | |
| Golden Lion | (2015) | |
| Monsoon | (1999) | |
| The Tiger's Prey | (2017) | |
| Blue Horizon | (2003) | |
| Ghost Fire | (2019) | |
| Storm Tide | (2022) | |
| Nemesis | (2023) | |
| When the Lion Feeds | (1964) | |
| The Triumph of the Sun | (1992) | |
| King of Kings | (2019) | |
| The Sound of Thunder / The Roar of Thunder | (1966) | |
| Assegai | (2009) | |
| The Burning Shore | (1985) | |
| A Sparrow Falls | (1977) | |
| War Cry | (2017) | |
| Courtney's War | (2018) | |
| Legacy of War | (2021) | |
| Power of the Sword | (1986) | |
| Rage | (1987) | |
| Golden Fox | (1990) | |
| A Time to Die | (1989) | |
Order of Books » Characters »
8 Responses to "Order of Courtney Books"