Order of Existence Trilogy Books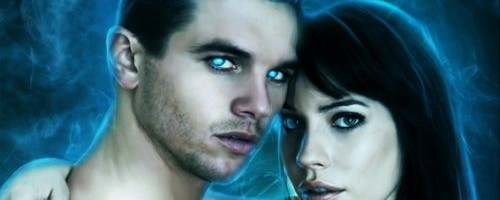 The Existence Trilogy is a series of YA paranormal romance novels and stories by American novelist Abbi Glines. The protagonist of the series is a 17 year-old teenage girl named Pagan Moore. Pagan has always been able to see souls. She tries to live a normal existence until she saw a good-looking guy watching her. It turns out, he isn't a soul, he is Death, and Pagan's time is coming…
Abbi Glines began her Existence Trilogy series in 2011 with the novel Existence. The series lasted three novels (and one novella), concluding with Ceaseless in 2012. Below is a list of Abbi Glines' Existence Trilogy books in order of when they were originally published (which is the same as their chronological order):
Publication Order of Existence Books
If You Like Existence Trilogy Books, You'll Love…
Existence Trilogy Synopses: In Existence by Abbi Glines (book 1 of the trilogy), Pagan Moore isn't going to cheat Death; she's going to fall in love with him. Pagan has seen souls all of her life. Once she realized nobody else saw these souls walk through walls, she began to ignore them. If she didn't let on she could see them, they'd leave her alone. Then, when she got out of the car on the first day of school, she spotted a gorgeous looking guy sitting on a picnic table, watching her. She can tell he's dead. But, unlike all the souls she sees, he doesn't go away when he's ignored, and he can speak. She becomes fascinated by him. What Pagan doesn't know is that her time among the living is almost up and the beautiful soul she's falling for isn't a soul at all – he's Death.
Leif is a 94-page novella that tells Existence and Predestined (books 1 & 2 of the Existence series) from Leif's point of view.
Shop Worldwide: Amazon.com | Amazon.co.uk | Amazon.ca
Order of Books » Characters » Order of Existence Trilogy Books