Order of Malory Family Books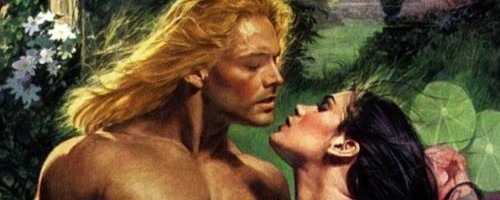 The Malory Family series is a historical romance series by American author Johanna Lindsey. Each novel follows a different member of the Malory family, which eventually grows and evolves into the Anderson family. The books range in setting – both in time and location.
Johanna Lindsey began her Malory Family series in 1985 with the novel Love Only Once. She has published at least one novel every 2-3 years since then, with the exception of a gap between 1998 and 2004. Below is a list of Johanna Lindsey's Malory Family books in order of when they were originally published:
Publication Order of Malory-Anderson Family Books
| | | |
| --- | --- | --- |
| Love Only Once | (1985) | |
| Tender Rebel | (1988) | |
| Gentle Rogue | (1990) | |
| The Magic of You | (1993) | |
| Say You Love Me | (1996) | |
| The Present | (1998) | |
| A Loving Scoundrel | (2004) | |
| Captive of My Desires | (2006) | |
| No Choice But Seduction | (2008) | |
| That Perfect Someone | (2010) | |
| Stormy Persuasion | (2014) | |
| Beautiful Tempest | (2017) | |
Malory Family Synopses: The first book in Johanna Lindsey's Malory series is Love Only Once. The novel centers around the niece of Lord Edward and Lady Charlotte Marlory, Regina Ashton, who has been abducted by Nicholas Eden – an arrogant, golden-haired, handsome man. "Reggie" plans to get her revenge on Nicholas by making her his wife. Could this feud end up blossoming into a love that lasts forever?
The next novel in the Malory series is Tender Rebel, about a Scottish beauty named Roslynn Chadwick, who must find a groom to protect her from her evil cousin and others who wish are after her wealth. Just the man for her is Anthony Malory, a handsome rogue, who can bring her a love more precious than even the rarest jewel. But can Roslynn take Anthony at face value?
In Gentle Rogue, the third novel in Johanna Lindsey's Malory family saga, Georgina Anderson boards a ship disguised as a cabin boy, but has no idea that she would end up at the whims of the captain, James Mallory. James was once a pirate, and still holds to the belief that no woman could ever slay him. That belief will be put to the test on this voyage.
If You Like Malory Family Books, You'll Love…
Shop Worldwide: Amazon.com | Amazon.co.uk | Amazon.ca
Order of Books » Characters »
One Response to "Order of Malory Family Books"