Order of Mistborn Books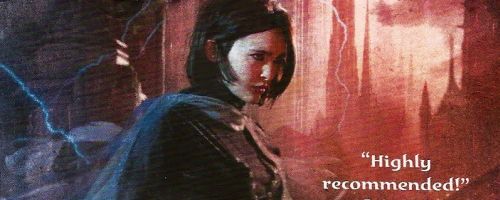 Mistborn is a series of high fantasy novels by American novelist Brandon Sanderson. The series is set in a region known as the Final Empire. The Lord Ruler had gained a power that allowed him to remake the world as he saw fit. This began a reign that would last at least a thousand years.
The Mistborn series began in 2006 with the novel Mistborn: The Final Empire. The first three books are considered to be the original trilogy, and is followed up by a fourth book that takes place 300 years later. Below is a list of Brandon Sanderson's Mistborn books in order of when they were first released (which is the same as their chronological order):
Publication Order of Mistborn Books
| | | |
| --- | --- | --- |
| Mistborn: The Final Empire | (2006) | |
| The Well of Ascension | (2007) | |
| The Hero of Ages | (2008) | |
| The Alloy of Law | (2011) | |
| Shadows of Self | (2015) | |
| The Bands of Mourning | (2016) | |
| Secret History | (2022) | |
| The Lost Metal | (2022) | |
If You Like Mistborn Books, You'll Love…
Mistborn Synopsis: Mistborn: The Final Empire is the first novel in the Mistborn series by Brandon Sanderson. For a millennium, ash fell ontop of where flowers once bloomed. The Skaa were enslaved and lived lives of fear. The Lord Ruler reigned with an iron fist. Then, a heartbroken half-Skaa named Kelsier was bestowed the powers of a Mistborn. An established thief and a natural leader now set his sights on the Lord Ruler.
Shop Worldwide: Amazon.com | Amazon.co.uk | Amazon.ca
Order of Books » Characters » Order of Mistborn Books