Order of Nexus Chronicles Books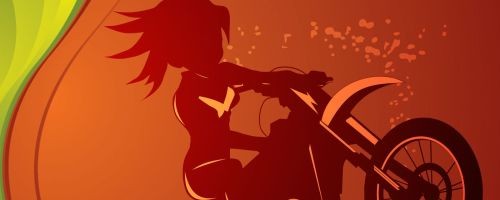 The Nexus Chronicles is a series of contemporary fantasy/romance novels and stories by Canadian author Viola Grace. The Next Chronicles is a modern fantasy romp where a Nexus brings life to garden gnomes, a gorgon runs a bakery and an elf is the boy next door.
Viola Grace began her Nexus Chronicles series in 2009 with the novel Gnomes of Suburbia. The series lasted 12 novels and stories until Courting the Phoenix in 2013. Below is a list of Viola Grace's Nexus Chronicles books in order of when they were originally released:
Publication Order of Nexus Chronicles Books
| | | |
| --- | --- | --- |
| Gnomes of Suburbia | (2009) | |
| A Nexus Xmas | (2010) | |
| Gargoyles in the Round | (2010) | |
| Hotel Spectre | (2010) | |
| Pixies in the Park | (2010) | |
| Chubby is the Night | (2010) | |
| Raven Dexter, Paranormal Midwife | (2010) | |
| Impractical Magus | (2010) | |
| A Nexus Wedding | (2011) | |
| Turning Night | (2013) | |
| Hellebore's Holiday | (2013) | |
| Courting the Phoenix | (2013) | |
If You Like Nexus Chronicles Books, You'll Love…
Tales of the Citadel
Terran Times
Fairy Tales
Nexus Chronicles Synopses: Gnomes of Suburbia is the first book in Viola Grace's Nexus Chronicles series. Abby wants a new life, but magic was never on the agenda. Her new neighbours are great, if you like mermaids, werewolves, and medusi. Adapting to her role in the neighbourhood is tricky as it involves pulling magic between dimensions, but the garden gnomes that she animated try to help when they can. The warlock next door is also a problem, every time he gets near her, her power goes berserk. When a stalker joins the crew and tries to end Abby's new career the hard way, her life is danger and the neighbours are up in arms.
Gargoyles in the Round by Viola Grace is the second book of the Nexus Chronicles series. Finally at ease with her newly discovered talent, Abby is ready to face her public. The magical public that is. A Summit has been arranged and everyone who is anyone or anything will be there. Using her celebrity is an uncomfortable situation for her, but with the Oak Point Guard at her side, as well as her creatures, she is prepared to get through anything, even the trial of her arch nemesis. With the panels and festivities contrasting sharply with the solemnity of the trial, Abby feels torn in too many directions. Can the relationship she has with Xander survive meeting his family, or will social pressures drive them apart? Will the gnomes and gargoyles behave, or will Abby be called in by Hotel Specter security?
Order of Books » Characters » Order of Nexus Chronicles Books