Order of Otherworlds Books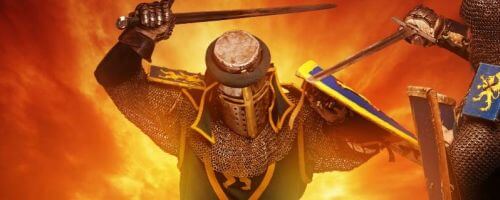 Otherworlds is a series of dark fantasy/paranormal novels and short stories by Jonathan Moeller. Each book is an individual story with an otherworldly theme.
Jonathan Moeller began his Otherworlds series in 2011 with the novel The Devil's Agent. The series includes 11 instalments – some which are novels, others are short stories. Below is a list of Jonathan Moeller's Otherworlds books in order of when they were first released (which is the same as their chronological order):
Publication Order of Otherworlds Books
The Devil's Agent
(2011)
Mirrored Knight
(2013)
The King of Tears Unnumbered
(2013)
Sacrifices
(2013)
Tournament of Thieves
(2013)
Threefold Gift
(2013)
Inexorable
(2013)
Blood Artists
(2013)
Driven
(2013)
Dragons' Wrath
(2013)
Knights' Quest
(2013)
Bound to the Eye
(2013)
Most of the Otherworlds stories have been released as a single short story collection entitled Otherworlds, and are no longer available for purchase individually.
If You Like Otherworlds Books, You'll Love…
Jonathan Moeller Synopses: The Devil's Agent by Jonathan Moeller is the first book in the Otherworlds series. Paul Krieger wants to be a published author – a real one, with a real publisher, and not some loser with a bunch of self-published eBooks. But no matter what he writes, he just can't seem to get published. So when Satan's literary agent, a man named Mr. Woland, offers to sign Paul as a client, the offer is just too good to refuse. But then Paul's loved ones start disappearing. And wars break out across the planet, along with famines and plagues. And Paul realizes that maybe he should have read the fine print a little more carefully…
In Mirrored Knight by Jonathan Moeller, Carradan was once a Knight of the High King's Realm. But now the Realm lies waste and desolate, and he has pursued the demon that destroyed his home across the worlds and the centuries, coming at last to the city of Chicago. But the demon has laid a trap for him, for the demon has many willing allies in Chicago… Christine only wants to pay off her student loans. But when her magic manifests, she becomes an enticing target for the demon's malevolence. And unless Carradan and Christine can work together, the demon will consume them both…
Order of Books » Characters » Order of Otherworlds Books