Order of Scott Cullen Books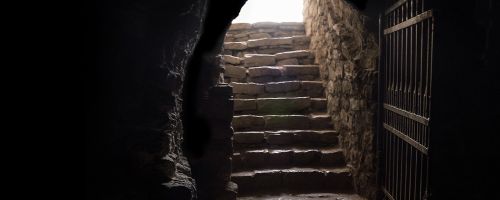 Detective Constable Scott Cullen is the protagonist in a series of crime fiction novels by Scottish novelist Ed James. The series is considered part of the Scottish noir genre. Set in Edinburgh, Scotland, DC Scott Cullen investigates crimes from the bottom rung of the career ladder he's determined to climb.
Ed James began his Scott Cullen series in 2012 with his debut novel, Ghost in the Machine. The series is currently ongoing. Below is a list of Ed James' Scott Cullen books in order of when they were originally published (which is the same as their chronological order):
Publication Order of Scott Cullen Mysteries Books
| | | |
| --- | --- | --- |
| Ghost in the Machine | (2012) | |
| Devil in the Detail | (2012) | |
| Fire in the Blood | (2013) | |
| Dyed in the Wool | (2013) | |
| Bottleneck | (2014) | |
| Windchill | (2014) | |
| Cowboys and Indians | (2015) | |
| Heroes and Villains | (2018) | |
Publication Order of Cullen & Bain Books
| | | |
| --- | --- | --- |
| City of the Dead | (2020) | |
| World's End | (2020) | |
| Hell's Kitchen | (2020) | |
| Gore Glen | (2020) | |
| Dead in the Water: When Cullen met Bain | (2021) | |
| The Last Drop | (2021) | |
If You Like Scott Cullen Books, You'll Love…
DI Angus Henderson
DCI Ryan
Scott Cullen Synopses: Ghost in the Machine by Ed James is the first book in the Scott Cullen Mysteries series. DC Scott Cullen of Lothian and Borders has only been three months in CID as a full detective constable. He is assigned a Missing Persons case which has stretched his uniform colleagues. Caroline Adamson – a young, recently divorced mother from Edinburgh – has disappeared during a date. The more Cullen looks into her disappearance, the more he unravels her private life. Who was she on a date with? What happened during her divorce from Rob Thomson? As Cullen's own private life gets uglier and the relationship with his DI deteriorates, Caroline's body turns up and he finds himself hunting for a ghost in the machine.
Devil in the Detail is the second book in the Scott Cullen series by Ed James. Garleton is a typical East Lothian town – affluent, historic and with a good school. The discovery one January morning of the body of Mandy Gibson, disabled daughter of a pillar of the community, tears the town apart. Detective Constable Scott Cullen, still reeling from the events of a case the previous summer, is pushed out east to help solve the crime. Soon he finds himself stuck between his DI and Bill Lamb, the local Sergeant on whose territory they're trespassing, and becomes embroiled in a hunt for the town's bad boy. What does the small religious group that Mandy's family attend have to do with the crime? As the community closes ranks, Cullen has to resort to looking for the devil in the detail.
Order of Books » Characters » Order of Scott Cullen Books