Order of A. Bertram Chandler Books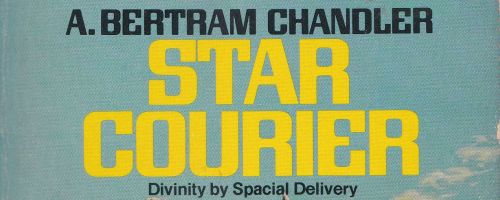 A. Bertram Chandler was a popular pulp science fiction author. He wrote over forty novels during his career as well as 200 works of short fiction. Chandler is best known for writing the John Grimes novels, the Rim World series, and the Empress Irene series.
Chandler won awards throughout his career for his writing, including multiple Australian Ditmar Awards. He was an Anglo-Australian merchant marine officer for the first part of his career which ended up showing up often in his fiction as his descriptions of life aboard spaceships was very similar to his own experience on ships. Chandler was also known for using parallel universes as a plot device with many characters crossing over between universes.
Publication Order of Commander Grimes Books
Publication Order of Grimes in the Rim World Books
Publication Order of Empress Books
Publication Order of Grimes in Federation Service Books
Publication Order of John Grimes Saga Books
Publication Order of Standalone Novels
Publication Order of Short Stories/Novellas
Publication Order of Short Story Collections
Publication Order of Anthologies
If You Like A. Bertram Chandler Books, You'll Love…
Road to Rim is the first book in the Grimes in Federation Service series. This book introduces John Grimes long before he is the commander of his own starship and before his part in changing the course of galactic history. Grimes is only a junior officer in this story, fresh out of the academy and very green. He heads off on his first assignment, but there are no military transports heading his way so he ends up aboard a civilian merchantman. The captain of the ship warns Grimes of the others, but he ends up being the one on the wrong side of Grimes when he makes plans to bait pirates into a trap.
Rendezvous on a Lost World is another Chandler novel. Alan Kemp has a dream to set up a shuttle between the planets at the rim of the galaxy. Trouble finds him in the form of two lost colonies, one inhabited by giant mechanical insects and the other ruled by the descendants of a murderous pirate. Kemp has a dream, but he's going to have to sacrifice if he wishes for it to come true.
Order of Books » Authors »