Order of Robert A. Heinlein Books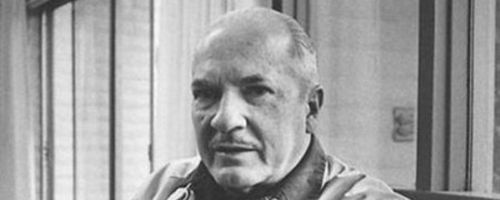 Robert A. Heinlein was an American author of science fiction, considered to be part of the "Big Three" in the genre along with Isaac Asimov and Arthur C. Clarke. Some of his work is also considered part of the fantasy genre as well. Heinlein wrote about space exploration as if it were a very real possibility. Other common themes in his work included individualism, non-conformity and free love. Because much of his work was written during the Civil Rights Movement, he would often imply a major character was not white or he would use an alien as a metaphor for another human race (in a positive manner).
Heinlein's first short story was Life Line, which he had written for a contest but instead sold it to Astounding Science-Fiction in 1939 for more than the contest would have paid for first prize. Below is a list of Robert A. Heinlein's books in order of when they were originally published:
Publication Order of Future History/Heinlein Timeline Books
Publication Order of World As Myth Books
Publication Order of Heinlein's Juveniles Books
Publication Order of Standalone Novels
Publication Order of Short Stories/Novellas
Publication Order of Chapbooks
Publication Order of Short Story Collections
Publication Order of Non-Fiction Books
Publication Order of Collections
Publication Order of New Destinies Books
Publication Order of Anthologies
Notes: The Sixth Column was originally published using the pen name Anson MacDonald and was also published as The Day After Tomorrow. Beyond This Horizon was originally published under the pseudonym Anson MacDonald. Farmer in the Sky was also published as Satellite Scout. Between Planets was also titled Planets in Combat. The Rolling Stone was also published with the alternate titles Tramp Space Ship and Space Family Stone. The Star Beast was alternately titled Star Lummox. Starship Troopers was also published as Starship Soldier. The Unpleasant Profession of Jonathan Hoag was also published as 6xH. Three by Heinlein was also released as A Heinlein Triad. Tramp Royale was written with Virginia Heinlein. Take Back Your Government! was also published under the title How To Be a Politician.
If You Like Robert Heinlein Books, You'll Love…
Shop Worldwide: Amazon.com | Amazon.co.uk | Amazon.ca
Order of Books » Authors » Order of Robert A. Heinlein Books