Order of Isaac Asimov Books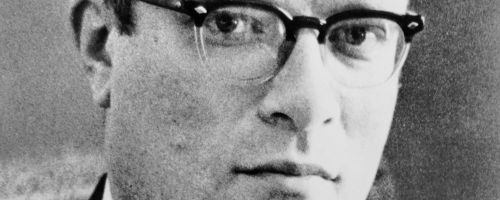 Isaac Asimov (1920-1992) was an American author of hard science fiction and popular science books in addition to being a professor at Boston University. He is considered to be one of the greatest science fiction authors of all time. Asimov is most well known for his Foundation series as well as his Galactic Empire and Robot series (all comprising the Greater Foundation universe). Asimov also wrote mystery and fantasy fiction, proving his versatility as an author.
Isaac Asimov became a published fiction author in 1950 with Pebble in the Sky – the first of the Galactic Empire series. He would quickly follow that up with the short story collection I, Robot that was much later adapted into a feature film starring Will Smith. Below is a list of Isaac Asimov's books in order of when they were originally published (and in chronological order):
Publication Order of Robot Books
Publication Order of Galactic Empire Books
Publication Order of Original Foundation Books
Publication Order of Extended Foundation Books
Chronological Order of Foundation Books
Publication Order of Lucky Starr Books
Publication Order of Norby Books
Publication Order of Standalone Novels
Publication Order of Short Story Collections
Publication Order of Black Widower Collections
If You Like Isaac Asimov Books, You'll Love…
Notes: The Robot series, Galactic Empire series and Foundation series are all considered to be the Greater Foundation series.
Isaac Asimov wrote the Lucky Starr series under the pen name of Paul French.
The Norby Chronicles were written by Janet Asimov and co-authored by Isaac Asimov.
The novels The End of Eternity, Nemesis and The Positronic Man are all connected to the Foundation series.
The novels Nightfall, The Ugly Little Boy and The Positronic Man were all written by Robert Silverberg, but based on short stories by Asimov.
The Death Dealers was also published as A Whiff of Death. Murder at the ABA was also published as Authorized Murder.
Order of Books » Authors » Order of Isaac Asimov Books