Order of Abdi Nazemian Books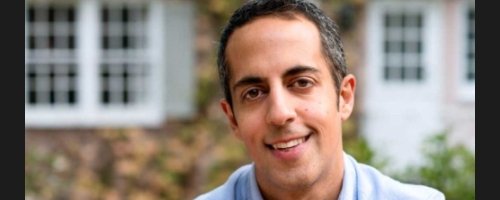 Abdi Nazemian is a screenwriter and author. He burst onto the scene as an author with his first book, The Walk-In Clost, which was awarded Best Debut at the Lambda Literary Awards.
Before working on his novel, Nazemian was a successsful Hollywood screenwriter. He was a staff writer on NBC's The Village and also wrote another of films that were produced including Menende: Blood Brothers for Lifetime Television. As a young man, his family traveled to a series of exciting locations like Paris, Toronto, New York, and Tehran; but Nazemian always preferred to read which would serve him well in his future careers.
Publication Order of Standalone Novels
Publication Order of Anthologies
If You Like Abdi Nazemian Books, You'll Love…
The Walk-In Closet is Nazemian's first novel and one that really blew up. The book follows Kara Walker, a young girl who lives in the shadow of her best friend Bobby Ebadi. He's everything she wants and has the life she dreams of. She gets a chance at that life when Bobby's parents assume that she is his girlfriend and she's happy to oblige their ideas. Kara gladly goes back in the closet to enjoy the lifestyle, but when the parents push for the two to marry she's not sure if she's willing to go that far.
Another popular book by Nazemain is Like A Love Story. This one takes place in 1989 New York and follows three main characters. There is Reza, an Iranian boy who is struggling to come clean with his homosexuality – to his family or himself. There is also Judy, an aspiring fashion designer, who never believed in love until she met Reza. Finally, there is Art who is Judy's best friend and also the only out and proud teen at their school. A complicated love triangle ensues as people learn to accept themselves while doing their best not to hurt those closest to them.
Order of Books » Authors » Order of Abdi Nazemian Books