Order of Abigail Roux Books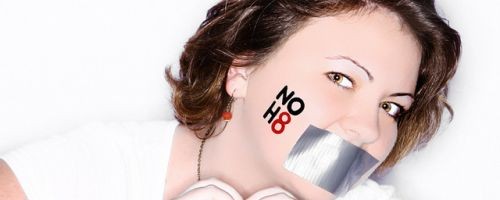 Abigail Roux is an American author of LGBT-themed romance, mystery and thriller novels. She writes the Cut & Run series. Born and raised in North Carolina, Abigail was once a volleyball star who now coaches high school volleyball. Her specialties in her writing are her sarcasm and historical accuracy. Abigail enjoys following the Atlanta Braves and Carolina Panthers. She lives with her daughter and many pets.
Abigail Roux became a published novelist in 2007 with the standalone title Caught Running. Below is a list of Abigail Roux's books in order of when they were originally released:
Publication Order of Cut & Run Books
Publication Order of Sidewinder Books
Publication Order of Standalone Novels
Publication Order of Short Stories/Novellas
Publication Order of Anthologies
Notes: Until Divide & Conquer, the Cut & Run series was co-authored by Madeleine Urban. Caught Running, Love Ahead and Warrior's Cross were written with Madeleine Urban.
Desire Beyond Death also contains stories by Connie Bailey and Chrissy Munder. Crack the Darkest Sky Wide Open also contains stories by Eric Arvin, Jason Huffman-Black, T.J. Klune, S.A. McAuley and S.J.D. Peterson. My Haunted Blender's Gay Love Affair also contains stories by Andrea Speed and Anne Tenino.
If You Like Abigail Roux Books, You'll Love…
Josh Lanyon
Laura Baumbach
Dani Alexander
Abigail Roux Synopsis: The Bone Orchard is a 30,000 word, 124 page novella by Abigail Roux. Everywhere "Missouri" Boone Jennings goes, he's left behind a trail of terror. But now, he's finally met his match when U.S. marshal Ambrose Shaw catches up to him in San Francisco. The story of his capture, and the marshal's bravery, has already become legend back east by the time Pinkerton inspector Ezra Johns gets off the train from New York City to testify in the murderer's trial. When Ambrose is unable to give witness to the evils he's seen, Ezra becomes their only hope for putting Jennings to death. But if Ezra thinks that's his biggest problem, he's got plenty to learn about life — and the afterlife — in the spirited West. Fortunately, Ambrose is there to assist, and more than happy to help Ezra out. His whole life, he has brought justice to the Wild West, and if he has a say in it, that's how he'll be spending his death too.
Order of Books » Authors » Order of Abigail Roux Books