Order of Cut & Run Books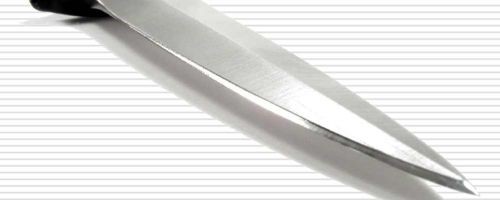 The Cut & Run series is a series of gay-themed mystery/romantic suspense novels created by Abigail Roux and Madeleine Urban. The series follows FBI special agents Ty Grady and Zane Garrett. Grady is cocky and braggadocios, while Garrett is much more serious and focused. At first, it seems as if this professional partnership could be a rocky one, but there seems to be a spark between the two (and in more than just a professional way).
Abigail Roux and Madeleine Urban began the Cut and Run series in 2008 with the title novel of the series. Madeleine Urban stopped writing the series following Divide & Conquer. The series is currently ongoing. Below is a list of the Cut & Run books in order of when they were originally published (which is the same as their chronological order):
Publication Order of Cut & Run Books
| | | |
| --- | --- | --- |
| Cut & Run | (2008) | |
| Sticks & Stones | (2010) | |
| Fish & Chips | (2010) | |
| Divide & Conquer | (2011) | |
| Armed & Dangerous | (2012) | |
| Stars & Stripes | (2012) | |
| Touch & Geaux | (2013) | |
| Ball & Chain | (2014) | |
| Crash & Burn | (2015) | |
Note: The first four books in this series (up until Divide & Conquer) were written by Abigail Roux and Madeleine Urban. Subsequent novels are written solely by Roux.
Cut & Run Synopsis: In Cut & Run by Madeleine Urban and Abigail Roux (book 1 of the series), a series of murders in New York City is proving difficult for the police and FBI alike, and they suspect the culprit is a single killer sending an message that they cannot figure out. But when the two federal agents assigned to the investigation are taken out, the FBI takes a more personal interest in the case. Special Agent Ty Grady is pulled out of undercover work after his case blows up in his face. He's cocky, abrasive, and indisputably the best at what he does. But when he's paired with Special Agent Zane Garrett, it's hate at first sight. Garrett is the perfect image of an agent: serious, sober, and focused, and this makes their partnership a classic cliche of the odd couple. They both know immediately that their partnership will pose more of an obstacle than the lack of evidence left by the murderer. Just as their special assignment begins, the murderer strikes again – this time at them. Now on the run, trying to track down a man who has focused on killing his pursuers, Grady and Garrett will have to figure out how to work together before they become the next victims.
Order of Books » Characters » Order of Cut & Run Books