Order of Alex Bledsoe Books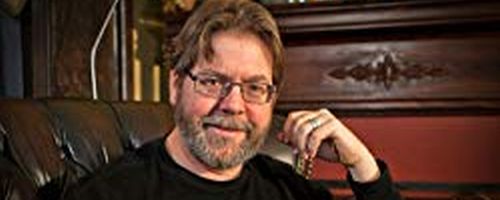 Alex Bledsoe is an American author who specializes in urban fantasy and sword and sorcery tales. His popular series include Eddie LaCrosse, the Memphis Vampires, Tales of Tufa, and Tales of the Firefly Witch. Bledsoe has written over 20 novels as well as over 50 short stories.
Prior to becoming a full-time author, Bledsoe worked as everything from a photographer to a door-to-door vacuum salesman. He grew up in Western Tennessee, but now lives in a small Wisconsin town outside of Madison with his family. The town, Mount Horeb, is known as the "Troll Capital of the World" which is just funny to note.
Publication Order of Eddie LaCrosse Books
Publication Order of Rudolfo Zginski Books
Publication Order of Tufa Books
Publication Order of Red Reaper Books
Publication Order of Witch Tales Collections
Publication Order of Standalone Novels
Publication Order of Short Stories/Novellas
Publication Order of Smart Pop Books
Publication Order of Anthologies
If You Like Alex Bledsoe Books, You'll Love…
Bledsoe wrote the Eddie LaCrosse series as a combination of the sword and sorcery genre and the hard boiled mystery genre. It doesn't seem like it would work, but it really does here. Eddie LaCrosse is essentially a sword for hire in the form of a classic PI. For 25 pieces of gold, he'll do anything and stay til the job is done. In The Sword-Edged Blond he's hired by a king to find a missing princess, but ends up in a web of mystery and deceit. A unique and fresh take on the genre.
The Hum and the Shiver introduces us to the Tufa, a mysterious group of people living in the mountains of East Tennessee. Private Bronwyn Hyatt is a Tufa who is returning to her hometown as a war hero. Their origin is a mystery, but there are clues hidden in their music that has been passed down for generations. Hyatt returns home after leaving a war to find trouble at home as well. An impending is predicted by an Omen while Hyatt has lost a piece of herself. Can she find it before it's too late?
Order of Books » Authors »