Order of Alex Connor Books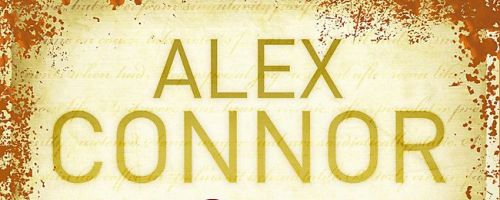 Alex Connor is an English artist, art historian, and the author of conspiracy thrillers set in the world of art. She is best known as the author of the Isle of the Dead series, the Memory of Bones series, and the Wolves of Venice series.
The Isle of the Dead ended up winning the 2018 Rome Prize. She came to write books like this thanks to her fascination with art and artists, particularly the contemporary art business. In addition to work her as an author and art historian, Connor has also been an arts presenter on television.
Publication Order of The Bosch Deception Books
Publication Order of The Caravaggio Conspiracy Books
Publication Order of Isle of the Dead Books
Publication Order of Memory of Bones Books
Publication Order of Standalone Novels
If You Like Alex Connor Books, You'll Love…
The Caravaggio Conspiracy begins in 1608 when Michelangelo Merisi da Caravaggio is expelled from the Order of the Knights of Malta, but nobody knows why. Now, in 2014, two bodies are found at a London art gallery with their necks bound with wire and their legs contorted. The men are twin brothers, art dealers, and their murder is somehow connected to the disappearance of two paintings by the master Caravaggio. Investigators turn to art expert Gil Eckhart to identify the killer, but his search will lead him to finding that good and evil are often two sides of the same coin.
The Wolves of Venice takes place in the 16th century as the wealth of the elite in Venice contrasts with the poor in the ghettos. Merchants arrive daily to make their fortune, but there is a dark society emerging in the area known as the Wolves of Venice. Many innocents are drawn into the Wolves' plots as they are being manipulated by Pietro Aretino, the courtesan Tita Boldini and the spy Adamo Baptista. The lives of the Wolves and those caught in their web criss-cross in this story. The betrayals, murders, and tragedies will pile up. Can anyone bring the Wolves of Venice to pay for their crimes?
Order of Books » Authors » Order of Alex Connor Books