Order of Alex George Books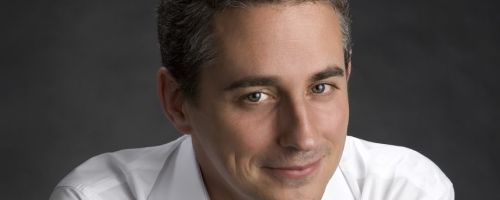 Alex George is an English author. He is also a bookseller, a director of a literary festival, and a lawyer. Alex studied law at Oxford University and worked as a corporate lawyer for eight years in London and Paris. After moving to the U.S., he opened Skylark Bookshop in Columbia, Missouri. He also started and runs The Unbound Book Festival. Aside from all of that, Alex also practices as an attorney in his spare time. Alex is married to the writer, professor, and critic, Alexandra Socarides. They live in Columbia, Missouri with their four children.
Alex George made his debut as a novelist in 1999 with the novel Working It Out. Below is a list of Alex George's books in order of when they were originally released:
Publication Order of Standalone Novels
| | | |
| --- | --- | --- |
| Working It Out | (1999) | |
| Before Your Very Eyes | (2000) | |
| Love You Madly | (2002) | |
| Wonderful You | (2005) | |
| A Good American | (2012) | |
| Setting Free the Kites | (2017) | |
| The Paris Hours | (2020) | |
If You Like Alex George Books, You'll Love…
Alex George Synopses: Working It Out is a standalone novel by Alex George. For Johnathan Burlip, solicitor and virtuoso shirt ironer, nothing is ever simple. Girlfriends, dysfunctional families, petulant bosses – all roads lead to grief and confusion. Marooned in modern London, Johnathan finds himself rudely ejected from the comfortable life of corporate lawyer, leaving him spinning out of control towards an undistinguished legal career in Finsbury Park, where the clientele and professional challenges are somewhat different. While he participates in a love story for our times, Johnathan is tormented on his journey by a chorus of politically correct parents, well-manicured mobsters, a bionic hamster and a cat with only one (curtailed) life.
Love You Madly by Alex George is a standalone novel. Matthew Moore is madly in love. He's one of the lucky ones – after thirteen years, he still idolises Anna, his wife. What's more, his first novel is about to be published. Life could not be better. So why can't he just enjoy it? "Here's the thing: Anna has changed. It's nothing big. She hasn't grown horns. But there's a little green dot flashing angrily on my screen, telling me there's something out there…" Neither his beloved Duke Ellington records nor his saxophone can distract Matthew from the relentless nudge of his obsession. And so he begins to spy on his wife, until a chance discovery sends his worries spiralling out of control. As he follows Anna from the streets of Camden to the boulevards of Paris, Matthew is caught in a vortex of jealousy which culminates in an unforgettable climax beneath the family Christmas tree.
Order of Books » Authors »