Order of Jess Lourey Books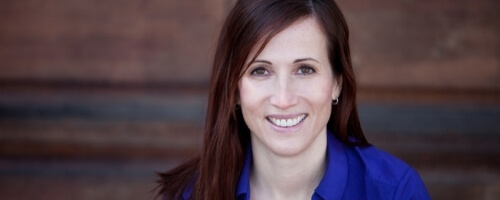 Jess Lourey is an American author best known for writing the acclaimed Mira James Mysteries series of books. The books are a mix of humor and suspense, and have grown quite a following among readers. The Mira James books have been well reviewed and Lourey herself has been nominated for the Agatha, Anthony, and Lefty awards.
In addition to that series, Lourey writes books in multiple genres including nonfiction, edge-of-your-seat YA adventure, magical realism, suspense novels, and thrillers. Jess is a tenured professor of creative writing and sociology and has done her one TEDx Talk. She currently lives in Minneapolis where she lives, writes, and teaches.
Publication Order of Murder-By-Month Mystery Books
Publication Order of Salem's Cipher Mystery Books
Publication Order of The Catalain Book of Secrets Books
(as Jessica Lourey)
Publication Order of Standalone Novels
Publication Order of Claudette's Interactive Children's Books
Publication Order of Getaway Books
Publication Order of Steinbeck and Reed Books
Publication Order of Non-Fiction Books
Publication Order of Short Stories/Novellas
Publication Order of Anthologies
If You Like Jess Lourey Books, You'll Love…
Inspired by a true story, Unspeakable Things takes place in 1980s Minnesota in a small community. Cassie McDowell is a farm girl who loves school and is generally considered to be a good kid. Her parents have an interesting lifestyle, but she has learn to accept it. That all changes one day when a predator makes their way to Lilydale. Local boys go missing and then return different. They are violent, moody, and changed. Whatever it is that happened to them is a big source of gossip around town and accusations are flying. Cassie's life changes when her sister becomes one of the latest to undergo the dark change. Cassie will need to grow up fast if she wants to find out the truth of what's really going on and keep herself safe.
The first book in the Mira James series is called May Day. Mira James has a dead end job and a loser boyfriend and sees her life going nowhere. She jumps at the chance to move to rural Minnesota and start fresh. She gets off to a great start when she meets a sexy nerd named Jeff and just as the romance is heating up, Jeff turns up dead. Mira will seek to look into who this man was and why he died in the first book in this series.
Order of Books » Authors »