Order of Alison Weir Books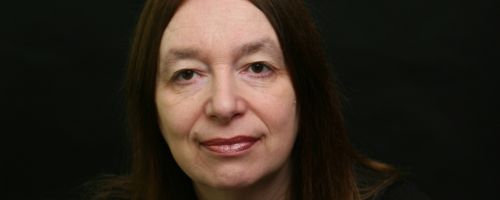 Alison Weir is a British author of historical non-fiction and fiction books. The topic of all of her books – whether fiction or non-fiction – is the British monarchy. Alison has written biographies of such royals as Elizabeth I, Henry VIII, Mary, Queen of Scots, Isabella of France and many others. She has also written about the British Royal Family Tree and the Wars of the Roses.
Alison Weir spent four years in the '70s researching Henry VIII, the result being a biography that was too lengthy and thus rejected. She wouldn't get published until 1989 with her book Britain's Royal Families: The Complete Genealogy. The Henry VIII biography would then be revised to become The Six Wives of Henry VIII in 1991. In 2006, Weir turned to fiction, publishing Innocent Traitor about Lady Jane Grey. She would later write novels based on the lives of Elizabeth I and Eleanor of Aquitaine. Below is a list of Alison Weir's books in order of when they were originally published:
Publication Order of Six Tudor Queens Books
Publication Order of Elizabeth I Books
Publication Order of England's Medieval Queens Books
Publication Order of Tudor Rose Books
Publication Order of Standalone Novels
Publication Order of Short Stories/Novellas
Publication Order of Non-Fiction Books
Notes: The Wars of the Roses was also published as Lancaster and York: The Wars of the Roses. The Princes in the Tower was re-published as Richard III and The Princes in the Tower. Children of England: The Heirs of King Henry VIII was later re-titled The Children of Henry VIII. Elizabeth the Queen was published in North America as The Life of Elizabeth I. Isabella: She-Wolf of France, Queen of England was also published as Queen Isabella: Treachery, Adultery and Murder in Medieval England. Mistress of the Monarchy: The Life of Katherine Swynford, Duchess of Lancaster was also published as Katherine Swynford: The Story of John of Gaunt and his Scandalous Duchess. A Tudor Christmas is co-authored by Siobhan Clarke.
If You Like Alison Weir Books, You'll Love…
Alison Weir Synopsis: Traitors of the Tower by Alison Weir is a 98-page QuickReads novella. Over 400 years ago, five women and two men were beheaded in the Tower of London. Three of the women were once queen, while the others were beheaded for treason. What caused these high-ranking members of society to be put to death?
Shop Worldwide: Amazon.com | Amazon.co.uk | Amazon.ca
Order of Books » Authors »