Order of A.M. Dellamonica Books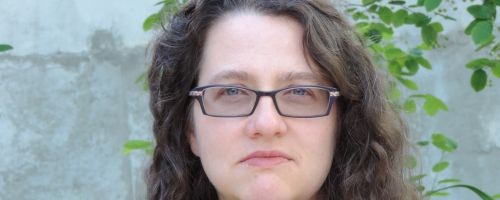 A.M. Dellamonica is a Canadian author of science fiction, fantasy and alternate history novels and short stories. Aside from her writing, she also teaches creative writing online at UCLA and reviews science fiction books and websites for SciFi.com and Tor.com. Dellamonica lives with her wife and two cats in Toronto, Ontario.
A.M. Dellamonica became a published novelist in 2009 with the novel Indigo Springs. Below is a list of A.M. Dellamonica's books in order of when they were first published:
Publication Order of Indigo Springs/Astrid Lethewood Books
Publication Order of Stormwrack/Hidden Sea Tales Books
Publication Order of Short Stories/Novellas
Publication Order of Imaginarium Books
Publication Order of Some of the Best from Tor.com Books
Publication Order of The Mythic Fiction Anthology Books
Publication Order of Anthologies
If You Like A.M. Dellamonica Books, You'll Love…
A.M. Dellamonica Synopsis: Child of a Hidden Sea is the first in the Hidden Sea Tales series by A.M. Dellamonica. While trying to save the life an aunt she's never known, 24-year-old Sophie Hansa is quickly transported from an alleyway in San Francisco to the middle of an unfamiliar ocean. The world is Stormwrack, a series of island nations with a variety of cultures and economies ― and a language completely foreign to Sophie. She doesn't know it yet, but Sophie has just stepped into the middle of a political firestorm, and a conspiracy that could destroy a world she has just discovered… one where everyone seems to know who she is, and where she is forbidden to stay. But Sophie is stubborn, and smart, and refuses to be cast adrift by people who don't know her and yet wish her gone. With the help of a sister she has never known, and a ship captain who would rather she had never arrived, she must navigate the shoals of the highly charged politics of Stormwrack, and win the right to decide for herself whether she stays in this wondrous world… or is doomed to exile.
Order of Books » Authors » Order of A.M. Dellamonica Books