Order of Lois McMaster Bujold Books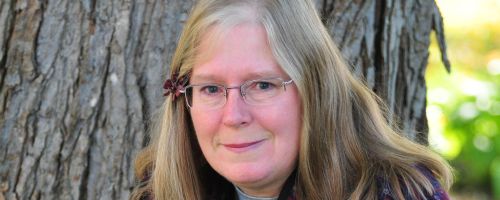 Lois McMaster Bujold is an American author of science fiction and fantasy novels. She is a four-time Hugo Award winner, tying the record owner by Robert A. Heinlein. Lois began writing when she was in junior high, but got sidetracked when majoring in English was not for her. After she had two children, she started writing with some help and encouragement from friends and published authors Lillian Stewart Carl and Patricia C. Wrede. She is best known for writing her Miles Vorkosigan sci-fi series, but she also writes the Sharing Knife and Curse of Chalion fantasy series.
Lois McMaster Bujold became a published author in 1986 with Shards of Honor. She would have two more novels published before the year was up. Below is a list of Lois McMaster Bujold's books in order of when they were first published (and in chronological order when necessary):
Publication Order of Cordelia Naismith Books
Publication Order of Miles Vorkosigan Books
Publication Order of Miles Vorkosigan Short Stories
Publication Order of Miles Vorkosigan Collections
Chronological Order Miles Vorkosigan Books
The official chronological/suggested reading order of all Miles Vorkosigan-related fiction is: Falling Free; Shards of Honor; Barrayar; The Warrior's Apprentice; The Mountains of Mourning; Weatherman; The Vor Game; Cetaganda; Ethan of Athos; The Borders of Infinity; Brothers in Arms; Mirror Dance; Memory; Komarr; A Civil Campaign; Winterfair Gifts; Diplomatic Immunity; Cryoburn; Captain Vorpatril's Alliance.
Publication Order of Curse Of Chalion Books
Publication Order of Sharing Knife Books
Publication Order of Penric and Desdemona Books
Publication Order of Standalone Novels
Publication Order of Short Story Collections
If You Like Lois McMaster Bujold Books, You'll Love…
Shop Worldwide: Amazon.com | Amazon.co.uk | Amazon.ca
Order of Books » Authors » Order of Lois McMaster Bujold Books