Order of Andrew Grant Books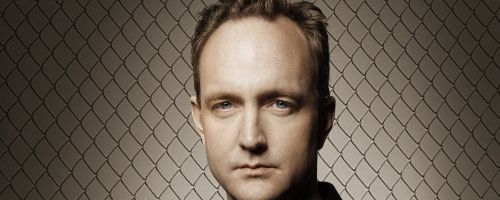 Andrew Grant is an English novelist of spy thrillers. Andrew attended the University of Sheffield, studying English Literature and Drama. Before becoming getting published as a novelist he worked in the telecommunications industry. Andrew's character is David Travellyan. He is the brother of bestselling author Lee Child and is married to historical fiction author Tasha Alexander.
Andrew Grant made his debut as a novelist with the novel Even in 2009. Below is a list of Andrew Grant's books in order of when they were originally published:
Publication Order of David Trevellyan Books
Publication Order of Detective Cooper Devereaux Books
Publication Order of Paul McGrath Books
Publication Order of Standalone Novels
Publication Order of Jack Reacher Books
(with Lee Child, as Andrew Child)
Killing Floor
(1997)
Die Trying
(1998)
Tripwire
(1999)
Running Blind / The Visitor
(2000)
Echo Burning
(2001)
Without Fail
(2002)
Persuader
(2003)
The Enemy
(2004)
One Shot
(2005)
The Hard Way
(2006)
Bad Luck and Trouble
(2007)
Nothing to Lose
(2008)
Gone Tomorrow
(2009)
61 Hours
(2010)
Worth Dying For
(2010)
The Affair
(2011)
A Wanted Man
(2012)
Never Go Back
(2013)
Personal
(2014)
Make Me
(2015)
Night School
(2016)
The Midnight Line
(2017)
Past Tense
(2018)
Blue Moon
(2019)
The Sentinel
(2020)
Better Off Dead
(2021)
No Plan B
(2022)
The Secret
(2023)

Chronological Order of Jack Reacher Books

In chronological order, The Enemy would be the first book to read, as it takes place while Reacher is still in the Military followed by The Secret then Night School.The Affair would be the next book to read, as it covers the end of Reachers Military career, and leads into Killing Floor.The short stories have Second Son(Reacher is 13) and High Heat(Reacher is 16).After that, all books would go by the order that they were published.Persuader also had flashbacks to during Reacher's military career.The Secret takes place in 1992.
Chronological Order of Jack Reacher Books (with Lee Child, as Andrew Child)
| | | |
| --- | --- | --- |
| The Enemy | (2004) | |
| The Secret | (2023) | |
| Night School | (2016) | |
| The Affair | (2011) | |
| Killing Floor | (1997) | |
| Die Trying | (1998) | |
| Tripwire | (1999) | |
| Running Blind / The Visitor | (2000) | |
| Echo Burning | (2001) | |
| Without Fail | (2002) | |
| Persuader | (2003) | |
| One Shot | (2005) | |
| The Hard Way | (2006) | |
| Bad Luck and Trouble | (2007) | |
| Nothing to Lose | (2008) | |
| Gone Tomorrow | (2009) | |
| 61 Hours | (2010) | |
| Worth Dying For | (2010) | |
| A Wanted Man | (2012) | |
| Never Go Back | (2013) | |
| Personal | (2014) | |
| Make Me | (2015) | |
| The Midnight Line | (2017) | |
| Past Tense | (2018) | |
| Blue Moon | (2019) | |
| The Sentinel | (2020) | |
| Better Off Dead | (2021) | |
| No Plan B | (2022) | |
Publication Order of Anthologies
If You Like Andrew Grant Books, You'll Love…
Shop Worldwide: Amazon.com | Amazon.co.uk | Amazon.ca
Order of Books » Authors »