Order of Ang Pompano Books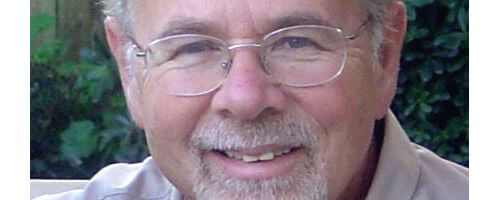 Ang Pompano is an American author of mystery novels and short stories. He is a member of the Mystery Writers of America and Sisters in Crime (as well as being on the board of Sisters in Crime New England). He has received the Helen McCloy/MWA Scholarship for Mystery Writing and an Agatha Nomination for Best First Novel. Ang lives in Connecticut with his wife, Annette, and two rescue dogs.
Ang Pompano made his debut as a novelist in 2019 with the standalone title When It's Time for Leaving. Below is a list of Ang Pompano's books in order of when they were first published:
Publication Order of Quincy Lazzaro Books
Publication Order of Standalone Novels
Publication Order of Malice Domestic Books
(with Harlan Coben, Agatha Christie, Mary Daheim, Nancy Atherton, Robert Barnard, Elizabeth Peters, Victoria Thompson, Sara Rosett, Sharyn McCrumb, Mary Higgins Clark, , Margaret Maron, Carole Nelson Douglas, Amanda Cross, Taylor McCafferty, K.K. Beck, Charlotte Elkins, Aaron Elkins, Barbara Paul, Joan Hess, Jill Churchill, Parnell Hall, Harriette Sackler, Jan Burke, , P.M. Carlson, Carolyn G. Hart, Stephanie Barron, Daniel Stashower, Michael Bond, Dean James, Amy Myers, Elizabeth Foxwell, Toni L.P. Kelner, Barbara D'Amato, , Peter Lovesey, Charlotte MacLeod, Wendy Hornsby, Alan Russell, Eileen Dreyer, Deborah Adams, Dorothy Cannell, Phyllis Whitney, , Susan Cooper, Medora Sale, Eve Sandstrom, Sharan Newman, , Patricia Moyes, Sue Henry, Josh Pachter, Rochelle Krich, Ralph McInerny, , Abigail Padgett, Jonathan Gash, Susan Holtzer, , Alanna Knight, Jean Hager, Ann Granger, Susan Moody, Teri Holbrook, Stephen D. Rogers, , , , Edith Maxwell, Elizabeth Perona, , , , Leslie Budewitz, Terry Shames, Christine Trent, Nancy Cole Silverman, Debra H. Goldstein, Cynthia Kuhn, Lynne Ewing, Barbara Paul, Lisa Preston, , Gabriel Valjan, , Camilla Trinchieri, , , JoanLong, , Rosemary McCracken, , , , , , M.A. Monnin)
Publication Order of Anthologies
If You Like Ang Pompano Books, You'll Love…
Ang Pompano Synopsis: When It's Time for Leaving is a standalone novel by Ang Pompano. When his girlfriend leaves him and a drug dealer rams him on a bridge, Al DeSantis quits the New Haven Police Department. As he makes his plans to head for Los Angeles, he learns his father, Big Al, is alive, has dementia, and is entering a nursing home. More surprising, he has left the Blue Palmetto Detective Agency in Savannah to him.
Al wants nothing to do with the man who abandoned him when he was only eight years old, or his agency. But when his California condo goes bankrupt and he loses everything, he drives down to Georgia, intending to sell fast and head west. But then he discovers a dead body on the agency dock.
He delays leaving until he can solve the murder, but matters soon get complicated. He finds that a strong, attractive female detective, Max, is his superior in the agency that he owns. Also, his father, now determined to help his "new partner" solve the crime, keeps escaping the home. The facility now wants Big Al out, and Al must become his father's advocate. With his traditional values challenged, Al has a lot of adjusting to do.
When his father goes missing, Al and Max, partner up to find him and capture the murderer. With Max by his side, he battles everything from PTSD to explosions to alligators. Old secrets stretch from the Savannah low country to the Okefenokee Swamp – all shedding light on the murder and Al's relationship with his father.
Order of Books » Authors » Order of Ang Pompano Books