Order of Ann Leary Books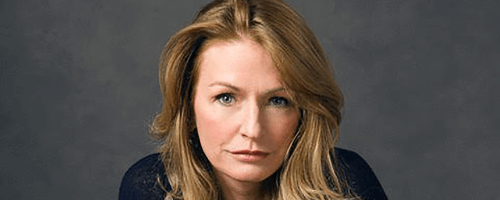 Ann Leary is an American novelist of women's literary and historical fiction novels and non-fiction books. She is a New York Times bestselling author. Her novel The Good House was adapted to film starring Sigourney Weaver and Kevin Kline. She is married to actor/comedian Denis Leary and lives in New York.
Ann Leary made her debut as an author in 2004 with the non-fiction book An Innocent, a Broad. Her fiction debut was in 2008 with the novel Outtakes from a Marriage. Below is a list of Ann Leary's books in order of when they were originally published:
Publication Order of Standalone Novels
Publication Order of Non-Fiction Books
If You Like Ann Leary Books, You'll Love…
Ann Leary Synopses: The Good House is a standalone title by Ann Leary. Hildy Good is a townie. A lifelong resident of a historic community on the rocky coast of Boston's North Shore, she knows pretty much everything about everyone. Hildy is a descendant of one of the witches hanged in nearby Salem, and some believe she inherited her psychic gifts. Not true, of course; she's just good at reading people. Hildy is good at a lot of things. A successful real-estate broker, mother and grandmother, her days are packed. But her nights have become lonely ever since her daughters, convinced their mother was drinking too much, staged an intervention and sent her off to rehab. Now she's in recovery – more or less.
Alone and feeling unjustly persecuted, Hildy is in desperate need of a friend. She meets Rebecca McCallister, a beautiful young mother and one of the town's wealthy newcomers. Rebecca feels out of place in her new surroundings and is grateful for the friendship. And Hildy feels like a person of the world again, as she and Rebecca escape their worries with some harmless gossip, and a secret bottle of wine by the fire.
But not everyone takes to Rebecca, who is herself the subject of town gossip. When Frank Getchell, an eccentric local who shares a complicated history with Hildy, tries to warn her away from Rebecca, Hildy attempts to protect her friend from a potential scandal. Soon, however, Hildy is busy trying to cover her own tracks and protect her reputation. When a series of secrets become dangerously entwined, the reckless behavior of one threatens to expose the other, and this darkly comic story takes a chilling turn.
In The Children by Ann Leary, Charlotte Maynard rarely leaves her mother Joan's home, the large Connecticut lake house that belonged to her late stepfather, Whit Whitman, and the generations of Whitmans before him. While Charlotte and her sister, Sally, grew up at "Lakeside," their stepbrothers, Spin and Perry, always visited on the weekends. Now the grown boys own the estate, which Joan occupies by their grace – and a provision in the family trust. When Spin, the youngest and favorite of all the children, brings his fiancé home for the summer, the entire family is intrigued. The beautiful and accomplished Laurel Atwood breathes new life into this often comically rarefied world. But as the wedding draws near, and flaws surface in the family's polite veneer, an array of simmering resentments and unfortunate truths is exposed.
Order of Books » Authors »