Order of Annabel Chase Books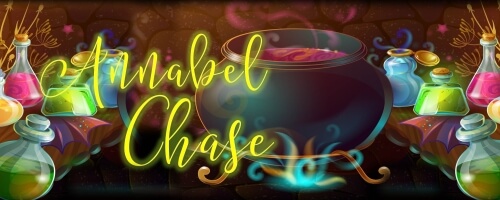 Annabelle Chase is an author best known for her Starry Hollow Witches, Spellbound, and Keeper of the North series of books. Her books are in the urban fantasy and cozy mystery genre.
Chase actually holds dual citizenship in both the United States and the United Kingdom. Before her writing career took off she worked as a lawyer. She now concentrates on her writing, her children, and their dogs. Chase not only writes family, but she thinks in terms of it too as her true life dream is to live in a magical town where she can flirty with vampires and hot angels.
Publication Order of Saints & Strangers Series (as by Keeley Bates) Books
Publication Order of Keeper of the North Books
Publication Order of Magic Bullet Books
Publication Order of Spellbound Books
Publication Order of Starry Hollow Witches Books
Publication Order of Spellbound Ever After Books
Publication Order of Warden of the West Books
Publication Order of Federal Bureau of Magic Cozy Mystery Books
If You Like Annabel Chase Books, You'll Love…
Magic & Murder is the first book in the Starry Hollow series. Ember Rose is a single mom in New Jersey who is working a job serving repossession notices. When a job goes wrong, Ember and her daughter find themselves in danger. Some estranged relatives come to visit and save them from the danger while sweeping them far away from New Jersey to a place called Starry Hollow, a paranormal town where magic is as normal as pizza. The strange world quickly turns against Ember though as she becomes a suspect in the murder of a dead witch. She'll have to investigate herself to clear her name in this strange land.
Curse the Day is the first book in the Spellbound series. Emma never believed in magic and was content to live her life as a public interest lawyer. When a visit to a client in the mountains changes everything. A chance encounter with a suicidal angel sends her to the town of Spellbound, where supernaturals have been cursed to live for eternity. The situation gets far worse for Emma when she finds out that she's actually a witch!
Order of Books » Authors » Order of Annabel Chase Books