Order of Ashley Farley Books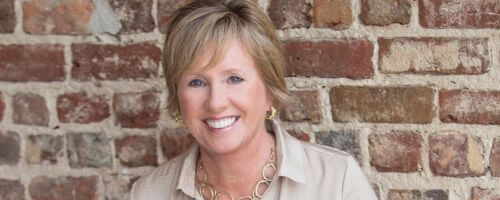 Ashley Farley is an American author best known for writing the Palmetto Island series, the Hope Springs series, and the Virginia Vineyards series.
Farley makes her home in Richmond, Virginia where she has lived for most of her adult life. She experienced tragedy in her life when her brother died in 1999 at the age of 37 as a result of an accidental drug overdose. This ultimately lead her to writing as she hoped to fill the hole in her heart left by her brother's passing. Her first novel, Saving Ben, was a tribute to her brother and tells the story of a close relationship between a brother and sister.
Publication Order of Hope Springs Books
Publication Order of Magnolia Books
Publication Order of Palmetto Island Books
Publication Order of Scottie's Adventures Books
Publication Order of Sweeney Sisters Books
Publication Order of Virginia Vineyards Books
Publication Order of Standalone Novels
Publication Order of The Wishing Tree Books
If You Like Ashley Farley Books, You'll Love…
Muddy Bottom is the first book in the Palmetto Island series. The story follows a mother, Birdie, and her daughter, Hannah, as they try to pick up the pieces after they are abandoned by their husband/father. Hannah has an unplanned pregnancy and is determined to carry the baby to term even as she returns for her last semester at college. Now, Birdie is alone and must face the demons of her failed marriage. Hannah makes plans to get far away from her mother, but she will spend the summer in Palmetto Island with her. Can they mend their relationship before the summer is up? Or will they lose each other?
The Virginia Vineyards series begins with Love Child. Casey Hobbs never met her own father and now she's just lost her mother to cancer. After her death, Casey gets a letter with clues about her father and sets off to try and find him. She heads to the Virginia mountains where she takes a job at Foxtail Farm, a winery. She soon discovers that her new boss is at war with the Love children, her father's children and her half siblings. It will be weeks before she meets her father, but he welcomes her with open arms. The other kids aren't as welcoming.
Order of Books » Authors » Order of Ashley Farley Books