Order of Barbara Delinsky Books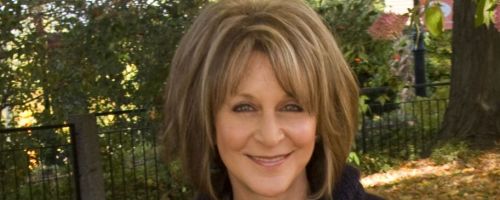 Barbara Delinsky is an American author of romance novels, dramatic novels and literary fiction. She is a lifelong resident of New England. After reading an article about female writers, she decided to give writing a shot. It only took her three months to research, plot, write and sell her first novel. More than 30 million copies of her novels are currently in print and her novels have been published in 25 different languages.
Barbara Delinsky's first novels were published under the pen name Billie Douglas in 1981. She would also soon start writing as Bonnie Drake. Her first novel using her real name was Bronze Mystique, published in 1984. Below is a list of Barbara Delinsky's books in order of when they were originally published:
Publication Order of Something Forever Books
Publication Order of Victoria Lesser Books
Publication Order of Crosslyn Rise Books
Publication Order of Blake Sisters Books
Publication Order of Rebels and Rogues Books
Publication Order of Standalone Novels
Publication Order of Short Stories/Novellas
Publication Order of Short Story Collections
Publication Order of Non-Fiction Books
Publication Order of Anthologies
Notes: The novels Knightly Love, Search for a New Dawn, Sweet Serenity, A Time to Love, Beyond Fantasy, Flip Side of Yesterday, An Irresistible Impulse, Fast Courting The Carpenter's Lady andVariation on a Theme were originally published using the pen name Billie Douglass. The novels Surrender by Moonlight, The Passionate Touch, Sweet Ember, Sensuous Burgundy, The Ardent Protector, Whispered Promise, Lilac Awakening, Amber Enchantment, Lover from the Sea, The Silver Fox, Passion and Illusion, Gemstone and Moment to Moment were written using the pseudonym of Bonnie Drake. Twelve Across was re-published as Crossed Hearts. A Single Rose was re-published as The Invitation.
If You Like Barbara Delinsky Books, You'll Love…
Shop Worldwide: Amazon.com | Amazon.co.uk | Amazon.ca
Order of Books » Authors »
2 Responses to "Order of Barbara Delinsky Books"