Order of Ben Macintyre Books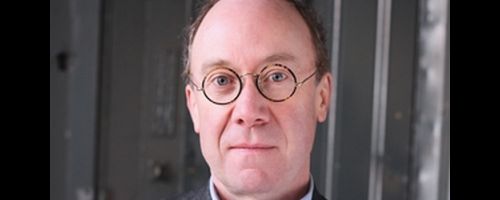 Ben Macintyre is an author, documentarian, and writer-at-large for The Times. He is the author of The Spy and the Traitor: The Greatest Espionage Story of the Cold War and Agent Zigzag: The True Wartime Story of Eddie Chapman: Lover, Betrayer, Hero, Spy.
Five of the books that Macintyre has written have been turned into documentaries for the BBC. These include Double Cross – The True Story of the D Day Spies and Kim Philby – His Most Intimate Betrayal. Ben attended St John's College, Cambridge where he went on to graduate with a degree in history in 1985. He has been the recipient of many awards and honours including the 2014 Spear's Book Award.
Publication Order of Non-Fiction Books
| | | |
| --- | --- | --- |
| Forgotten Fatherland | (1992) | |
| The Napoleon of Crime | (1997) | |
| A Foreign Field | (2001) | |
| The Englishman's Daughter | (2001) | |
| The Man Who Would Be King | (2004) | |
| Agent Zigzag | (2007) | |
| For Your Eyes Only | (2008) | |
| The Last Word | (2009) | |
| Operation Mincemeat | (2010) | |
| Double Cross | (2012) | |
| A Spy Among Friends | (2014) | |
| Rogue Heroes | (2016) | |
| The Spy and the Traitor | (2018) | |
| Agent Sonya | (2020) | |
If You Like Ben Macintyre Books, You'll Love…
The Spy and the Traitor: The Greatest Espionage Story of the Cold War is the story of a KGB double agent named Oleg Gordievsky. He was the son of two KGB agents who took his own first posting for Russian intelligence in 1968. He would go on to become the top agent in London where he would become involved with MI6 and start working secretly for them from 1973 on. He worked with them for nearly a decade as he helped the West to expose Russian spies and foil intelligence plots. Britain tried to keep the identity of Oleg away from the Americans, but they became obsessed and assigned someone to find out who he was. That man was Aldrich Ames, the same man who would become infamous for secretly spying for the Soviets.
Macintyre is also the author of Agent Sonya: Moscow's Most Daring Wartime Spy. The book follows a woman who seems to her neighbors to be a mother of three who is living a simple, unassuming life. Her neighbors couldn't be more wrong though as she was a high-ranking Soviet intelligence officer.
Order of Books » Authors » Order of Ben Macintyre Books