Order of Ben Mezrich Books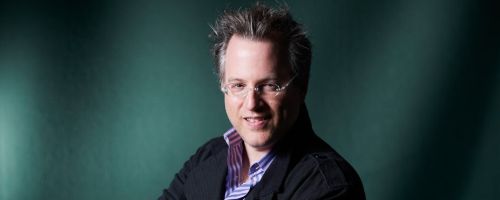 Ben Mezrich is one of the hottest American authors working today. He burst onto the scene with his book Bringing Down the House: The Inside Story of Six M.I.T. Students Who Took Vegas for Millions which sold over two million copies as well as The Accidental Billionaires: The Founding of Facebook, a Tale of Sex, Money, Genius and Betrayal. Both of those films were used as basis for major motion pictures, 21 and The Social Network. He has continued to build his writing career with many big hits including the Seven Wonders series.
With his success, Mezrich was listed as one of Hollywood's 25 Most Powerful Authors as the adaptations of his books have led to such huge box office grosses.
Publication Order of Seven Wonders Trilogy Books
Publication Order of Charlie Numbers Adventures Books
Publication Order of Standalone Novels
Publication Order of Short Stories/Novellas
Publication Order of Non-Fiction Books
Publication Order of The X-Files Books
If You Like Ben Mezrich Books, You'll Love…
After a string of non-fiction hits, Seven Wonders is Mezrich's foray back into fiction. The story starts as a reclusive mathematician is murdered and his brother Jack is set to find out how did it. Jack's journey sends him across the world as he finds that his brother may have found a secret about the Seven Wonders that has been hidden for centuries and a potential road map to the Garden of Eden. He'll work with scientist Sloane Costa to uncover the clues and find out the conspiracy behind hiding this information.
One of Mezrich's bigger hits is called Woolly: The True Story of the Quest to Revive History's Most Iconic Extinct Creature. The book is non-fiction, but it is written like a true adventure story as a group of scientists work to make fantasy reality by splicing DNA from frozen woolly mammoth into the DNA of a modern elephant. This book has drawn comparisons to a real life Jurassic Park and it's easy to see why with a millionaire who plans to build the world's first Pleistocene Park.
Order of Books » Authors » Order of Ben Mezrich Books