Order of Bill Wallace Books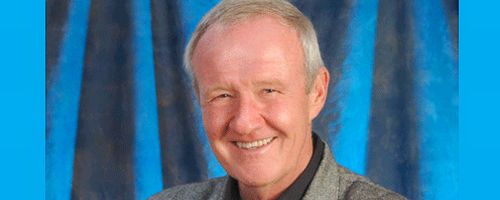 Bill Wallace (1947-2012) was an American author of children's books. He was an animal lover whose books mirrored that love for all sorts of animals from cats and dogs to lizards and ferrets. He also had a farm in Chickasha, Oklahoma. He often co-authored books with his wife Carol Wallace.
Bill Wallace became a published author in 1980 with A Dog Called Kitty, which was actually the third book he had written. His first book written was Danger on Panther Peak, also published as Shadow on the Snow. Below is a list of Bill Wallace's books in order of when they were originally released:
Publication Order of Bub Moose Books
Publication Order of Gray Cat Books
Publication Order of Upchuck and the Rotten Willy Books
Publication Order of Standalone Children's Novels
If You Like Bill Wallace Books, You'll Love…
Notes: Danger on Panther Peak is also titled Shadow on the Snow.
The Flying Flea, Callie and Me, That Furball Puppy and Me, Chomps, Flea, and Gray Cat (That's Me!), The Meanest Hound Around, That Doggone Calf and the Bub Moose series were co-authored with Carol Wallace.
Order of Books » Authors » Order of Bill Wallace Books