Order of Blake Charlton Books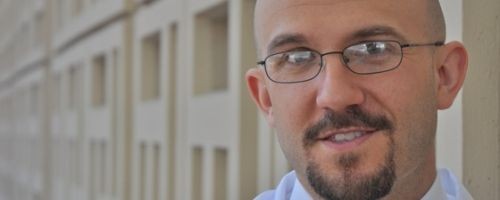 Blake Charlton is an American author of science fiction and fantasy novels. He writes the Spellwright series. Charlton is a dyslexic, and proud of it, but when he was growing up, his condition frustrated him due to the fact that it kept him from learning how to read. He learned how to read by sneaking fantasy novels into the study hall in seventh grade. Since then, he's been an undergrad at Yale and a medical student at Stanford. Charlton is currently a senior resident physician in internal medicine at the University of California San Francisco.
Blake Charlton made his debut as a novelist in 2010 with the novel Spellwright. Below is a list of Blake Charlton's books in order of when they were first released:
Publication Order of Spellwright Books
Publication Order of Anthologies
If You Like Blake Charlton Books, You'll Love…
Blake Charlton Synopsis: Spellwright by Blake Charlton is the first book in the author's series of the same name. Nicodemus is a young, gifted wizard with a problem. Magic in his world requires the caster to create spells by writing out the text… but he has always been dyslexic, and thus has trouble casting even the simplest of spells. And his misspells could prove dangerous, even deadly, should he make a mistake in an important incantation. Yet he has always felt that he is destined to be something more than a failed wizard. When a powerful, ancient evil begins a campaign of murder and disruption, Nicodemus starts to have disturbing dreams that lead him to believe that his misspelling could be the result of an curse. But before he can discover the truth about himself, he is attacked by an evil which has already claimed the lives of fellow wizards and has cast suspicion on his mentor. He must flee for his own life if he's to find the true villain. But more is at stake than his abilities. For the evil that has awakened is a power so dread and vast that if unleashed it will destroy Nicodemus… and the world.
Order of Books » Authors » Order of Blake Charlton Books