Order of Bob Blanton Books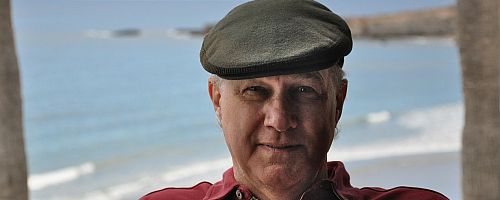 Bob Blanton is a German-American author best known for writing the long-running Delphi in Space series of books.
Blanton was born in Germany as the son of a U.S. soldier and German national. The family would move to the U.S. when he was just six months old. He always loved reading, but struggled to complete a novel. He worked at Hewlett Packard Co. for years which took him all over the world and he would write the books in his head. Eventually, he retired from his career and moved to a beach in Mexico where he was able to begin to follow his dreams.
Publication Order of Delphi In Space Books
| | | |
| --- | --- | --- |
| Starship Sakira | (2019) | |
| Delphi City | (2019) | |
| Delphi Station | (2019) | |
| Delphi Nation | (2019) | |
| Delphi Alliance | (2020) | |
| Delphi Federation | (2020) | |
| Delphi Exploration | (2020) | |
| Delphi Colony | (2020) | |
| Delphi Challenge | (2021) | |
| Delphi League | (2021) | |
| Delphi Embassy | (2021) | |
| Delphi Diversion | (2021) | |
| Delphi Forge | (2022) | |
| Delphi Envoy | (2022) | |
| Delphi Diplomacy | (2022) | |
Publication Order of Laim Books
(with)
Publication Order of Stone Books
If You Like Bob Blanton Books, You'll Love…
Matthew and the Stone is the first book in the Stone series. The book sees Matthew Brandt given a scholarship at an exclusive high school after the unexpected death of his father. He is a smart student, but he is more than a year younger than everyone in his class. He tries to figure out how to fit in with his wealthy classmates on a class trip to France. While there, he discovers a stone with strange powers while practicing martial arts. Now, Matthew must figure out how to use these powers for good.
The Delphi in Space series begins with Starship Sakira. The story sees a man name Marc McCormack who discovers a starship and makes plans to travel the galaxy. He teams up with his brother and his twelve-year-old daughter to bring Earth to build MacKenzie Discoveries into a world-leading technology company and eventually into an interstellar juggernaut.. In order to do so, they'll need to not tip off the U.S. government of their plans while also getting it done before the Paraxeans come looking for their spaceship. Luckily, the ship's AI is on their side.
Order of Books » Authors » Order of Bob Blanton Books
One Response to "Order of Bob Blanton Books"