Order of Bobby Akart Books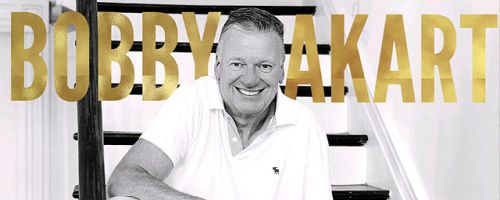 Bobby Akart is an American author of thrillers. He is best known as the author of the Nuclear Winter series of books.
Akart attended the University of Tennessee where he earned his Juris Doctorate and a Master's Degree in Business. He went to work as an attorney after college, but is now retired and focusing on writing. Bobby now makes his home in Georgia with his wife and their two dogs. In the past, he has been a featured guest on Coast to Coast AM as well as Midnight in the Desert, and George Noory's Beyond Belief.
Publication Order of Blackout Books
Publication Order of Boston Brahmin Books
Publication Order of Doomsday Books
Publication Order of Geostorm Books
Publication Order of Gunner Fox Books
Publication Order of Nuclear Winter Books
Publication Order of Lone Star Books
Publication Order of Pandemic Books
Publication Order of Prepping For Tomorrow Books
Publication Order of Virus Hunters Books
Publication Order of Yellowstone Books
Publication Order of Standalone Novels
If You Like Books, You'll Love…
Nuclear Winter First Strike is the first book in the Nuclear Winter series. Wars always begin with a first shot and now the world waits as Nuclear Armageddon seems inevitable. The possible future is told through the eyes of the Albright family. Hank Albright is a laid back islander in the Florida Keys, his brother Mike is a homicide detective, and Mike's wife Jessica is a paramedic. While Hank's son Peter is covering the State Department in Washington, DC as a journalist. His investigation leads him to unravel a conspiracy between the President, the Secretary of State, and North Korea. What the Albrights don't know is that their lives about to change forever.
Akart is also the author of Black Gold. The story features environmental terrorists who are trying to stop oil production. The terrorists will go so far as to use a cyber attack to shut down the power grid, but the family behind it is not one to be messed with. The Sterlings, of Sterling Energy, will go to extremes to protect their legacy and the state of Texas. How far will both sides go to fight over the oil?
Order of Books » Authors » Order of Bobby Akart Books